August 8, 2005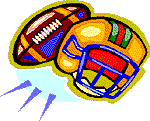 Hunter Kelly, the son of former Buffalo Bills quarterback Jim Kelly, died on August 5, 2005, after a battle with Krabbe disease. He was only eight years old.
Krabbe disease, also called Globoid Cell Leukodystrophy, is an inherited disease. People born with Krabbe disease lack an enzyme that is needed to make myelin. Myelin is the fatty material that surrounds nerve cells in the central and peripheral nervous system and permits the proper conduction of electrical signals through neurons. Symptoms of Krabbe disease include irritability, movement problems, seizures, vomiting, slow mental development, deafness, and blindness. There is no cure.
The Hunter family has established The Hunter James Kelly Research Institute to study Krabbe disease and find cures for this disorder.