By Ellen Kuwana
Neuroscience for Kids Staff Writer
April 14, 1999

The Smithsonian Museum in Washington, D.C. is a brainy place. It is the guardian for more than 300 human brains, all stored in a climate-controlled facility in Maryland. One of these brains has been receiving a lot of attention lately.

In 1911, Ishi, a Native American, stumbled out of the Californian wilderness and was befriended by anthropologists. He was the last member of the Yahi, a tribe of California Indians. White settlers had directly or indirectly contributed to their numbers dwindling from 20,000 to 1 in less than a century.

Ishi spent the next five years living at the University of California San Francisco campus and sharing with the anthropologists his language (one of the anthropologists spoke a dialect that Ishi could understand), beliefs, and tribal arts. Exposed to a society with diseases that were foreign to him, Ishi contracted tuberculosis and died in 1916. He was cremated and the urn containing his ashes was placed in a cemetery in a city just south of San Francisco. However, we now know that his brain was not buried with him.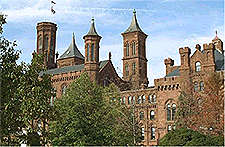 The Smithsonian