Map of Exhibits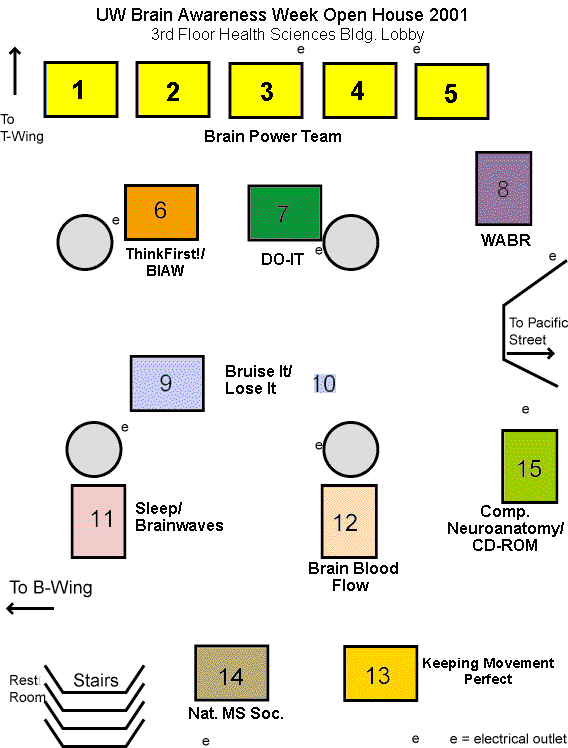 On March 6, 310 students attended the University of Washington Brain Awareness Week Open House (10 am to 1 pm; Health Sciences Bldg., 3rd Floor Lobby).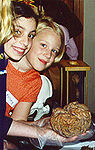 On arrival to the Open House, each student received a:
BAW button
BAW bag
BAW/Neuroscience for Kids bookmark
Dana Alliance publications
To start the open house, students attended an interactive, multimedia "Brain Power" assembly produced by the Pacific Science Center/Group Health Cooperative Brain Power Team.

Some students received gifts (books, pamphlets, brain models, bicycle/ski helmets) donated by: the Cascade Bicycle Club, Fiorini Sports, Gregg's Greenlake Cycle, and Science, Art and More.

There were several UW departments and other organizations with interactive exhibits for the students to see. Students were connected to EEG machines for recording of their brain waves (UW Biobehavioral Nursing), a transcranial Doppler machine to measure their brain blood flow (UW Dept. of Anesthesiology) and a visual/auditory response time device to measure their reaction time (UW Dept. of Rehabilitation Medicine). The UW Department of Biological Structure had a comparative neuroanatomy display and an exhibit to demonstrate how movement is made perfect. The Pacific Science Center/Group Health Cooperative Brain Power Team provided many exhibits that they bring out to schools and even had a real human brain for the students to hold. The ThinkFirst! organization, the Multiple Sclerosis Society, DO-IT program, and the Washington Association for Biomedical Research also provided exhibits.