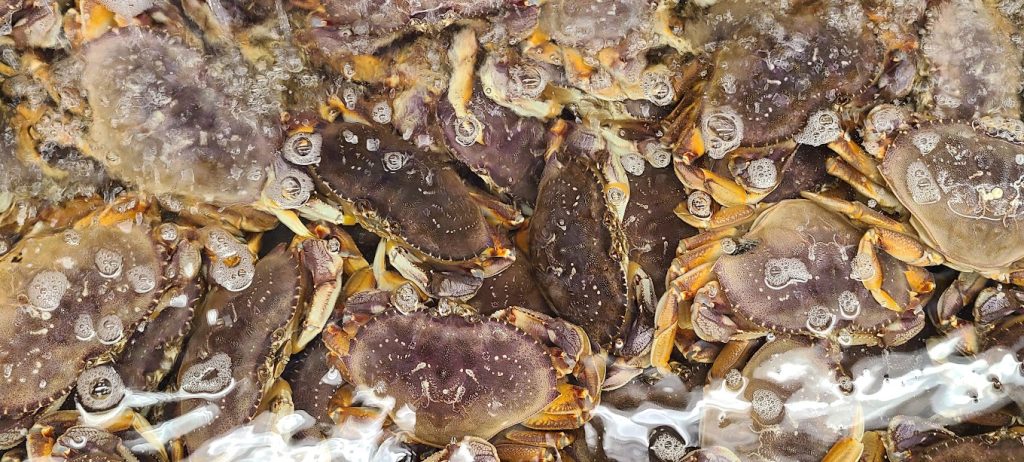 PCRG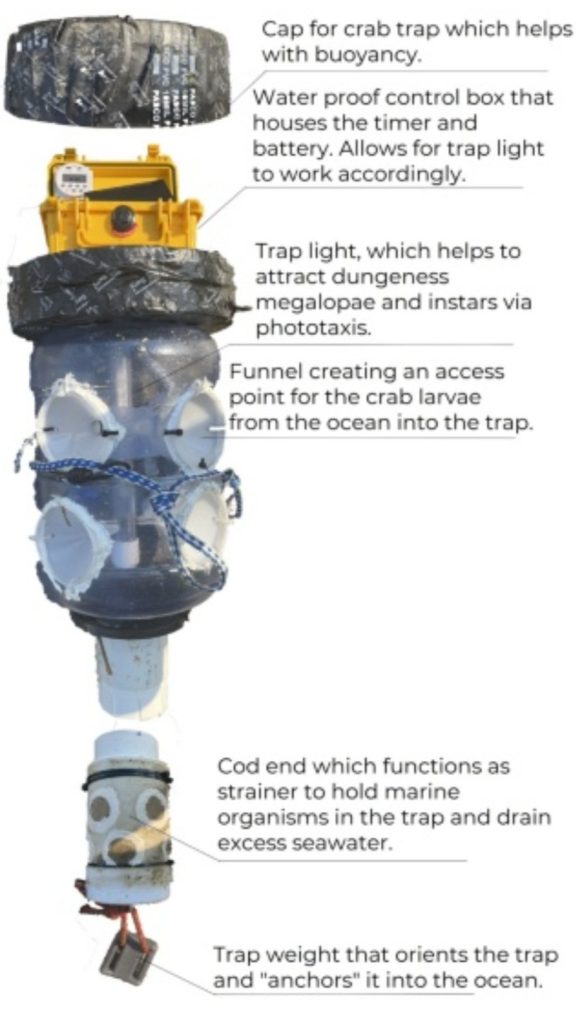 In Spring of 2021, the Becker Lab joined forces with the Pacific Northwest Crab Research Group (otherwise known as PCRG). PCRG's mission is to promote and support a sustainable Dungeness crab population in the Pacific Northwest. They have modeled their research off Allen Shanks's previous research in Oregon that demonstrated a strong correlation between crab larval abundance and future crab catches. This monitoring data has been used to predict commercial yields for Dungeness crabs, which surprisingly is not being done in the Salish Sea yet!
Throughout the Salish Sea, PCRG has many locations where they deploy larval light traps draw in Dungeness crab (and many other) larvae via positive phototaxis (the movement of an organism in response to light toward the light source). The light trap floats at the surface of the ocean, usually attached to the end of a dock, has a light that turns on while the sun is down and organisms are drawn into, and get stuck in the trap, then the sample is processed in the morning. The diagram to the right shows the different aspects of the larval light trap and was created by Becker Lab member Prasis Pandey. The Dungeness crab larvae are then counted and measured, supplying PCRG data to make a stock assessment 4 years out, when these larval crabs will be harvestable.
Partnerships

The Becker Lab has added a PCRG site at the Highline MaST Center for the last two summers (2021/ 2022) , in collaboration with MaST, the Tacoma Public School's Science and Math Institute (SAMI), and the Mathematics, Engineering, Science Achievement (MESA) Program at Tacoma Community College. Additionally this summer (2022) we have started another site at the Point Defiance Marina in collaboration with the same partners and Point Defiance Zoo and Aquarium staff, volunteers and student programs. Our data from these sites will help determine the drivers of low crab abundance in the South Puget Sound.
Dungeness Crabs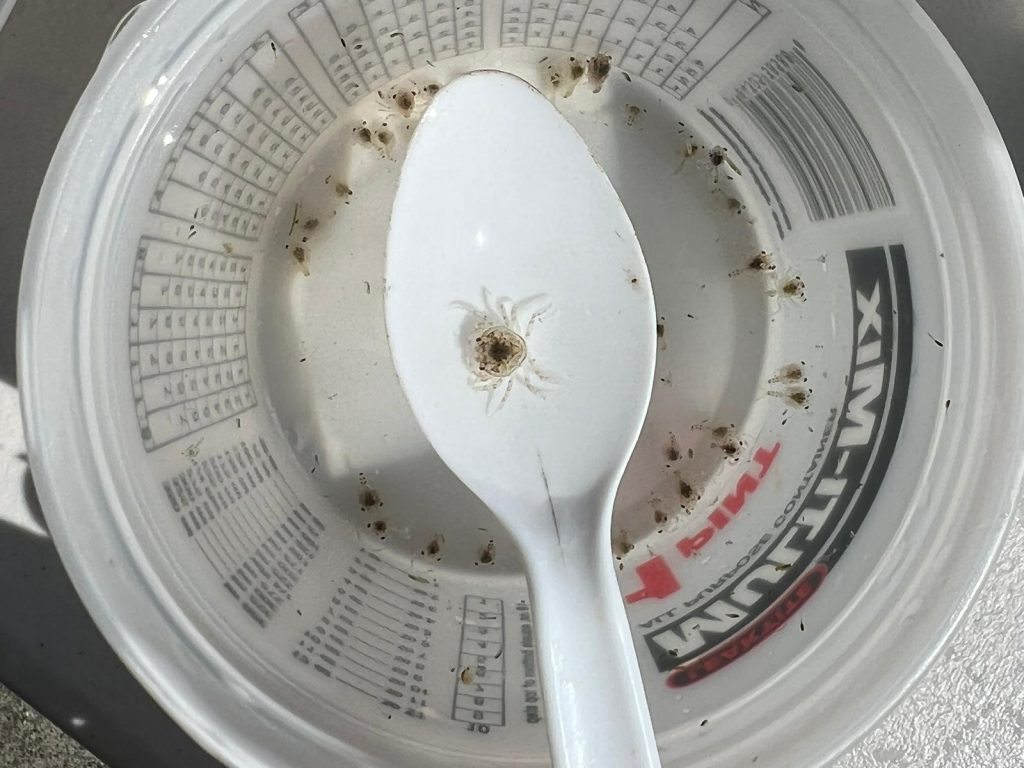 Dungeness Crab (Metacarcinus magister) play an essential role in commercial, recreational, and tribal fisheries in Washington State. The crab population in the South Puget Sound has been highly variable over the past few decades, leading to recent fishery closures. The life cycle of a Dungeness crab starts as a zoea which lives pelagically (suspended in water) and moves with the current. After a few months the zoea's tail size is reduced and body size grows, becoming a megalope. At this life stage they still live pelagically and move near shore. As they molt into their next life stage, juvenile crabs (also called instars), they become benthic dwellers settling near shore. After 2 years these crabs are considered adults and move further out from the shore and by age 4 are ready to harvest.
Becker Lab members have been working hard on this research for the last two seasons and are excited to share about their experiences and for some of them, their personal research they have started inspired by this work. Keep an eye out for more blog posts coming soon.
Becker Lab Partners with PCRG