Forest Resources Faculty

QUICK ACCESS LINKS
---
EDUCATION:
| Degree | Date | University | Specialty |
| --- | --- | --- | --- |
| B.S. | 1966 | Purdue University, West Lafayette | Wildlife Conservation |
| M.S. | 1968 | University of Montana, Missoula | Wildlife Management |
| Ph.D. | 1972 | University of California, Los Angeles | Zoology |
University of Washington Institute for Teaching Excellence, Fellow, 2002.

---
ADMINISTRATIVE ROLES
Wildlife Science Undergraduate program advisor
I serve as an advisor for undergraduate students in the Environmental Science and Resource Management (wildlife pathway) program. I help them with course selection and career advice.
College of Forest Resources
I am an active participant in several College and academic division-level committees. Some of these deal with governance while others deal with academic matters.
Wildlife Society Student Chapter
I serve as the faculty advisor to the Student Chapter of The Wildlife Society (TWS), a professional society of wildlife biologists and managers. TWS holds a meeting twice a month when students get together to discuss academic matters, technical aspects of wildlife biology, plan activities, and listen to invited speakers. TWS often has field trips to wildlife areas and also assists graduate students in their research.
Wildlife Science Program Coordinator
I am the over-all Coordinator for both the undergraduate and graduate programs and faculty in Wildlife Science. One of the primary responsibilities of this position is to represent these groups in various College or Universtiy committees and meetings.
Chair, Ecosystem Science Division
From January 2001 to January 2004, I served as Chair of one of the two College's academic divisions. The division has 14 tenure-track faculty and 14 research faculty. There is a wide range of academic disciplines represented in the division.

COURSES CURRENTLY TAUGHT
Wildlife and Society (ESC 250)
This is a service course to University students not in biological sciences or natural resources programs. The course covers basic ecological concepts, habitats, and case histories showing how people and societies interact with wildlife. The course is now offered only in the summer.
Introduction to Wildlife Biology and Conservation (ESC 350)
This course is designed to be the first course in wildlife biology for majors in wildlife science, forest management and conservation of wildland resources programs. The course covers basic principles of animal ecology, population characteristics, approaches to assessing wildlife abundance and conservation strategie
---
RESEARCH INTER EST

The good old days in western Montana.

I am interested in many areas of avian ecology and conservation. These include:
Ecology of forest birds
Response of bird populations to modern timber-harvesting
Structural features of coniferous and riparian forests as indicators of bird species composition and guild development
Ecology of marine birds
Bird conservation
However, the majority of my research has been in two areas: (1)seabird ecology and conservation and (2)the basic ecology of forest birds and their response to forest management. We now have a good understanding of the basic nature of bird communities in most natural and managed coniferous forest landscapes but we need to better understand some individual species responses to environmental gradients and to forest management. Future research will be directed in these areas.
REPORTS ON CURRENT PROJECTS
Responses of Forest Wildlife to Modified Habitats
PREVIOUS RESEARCH
Nearly all the funding we generate in the Wildlife Science Group is directed toward providing support for graduate students. Consequently, much of my own research is essentially cooperative efforts with graduate students. For many years I was active in seabird research in California, Washington and Alaska. In recent years, I have concentrated on forest bird ecology. I am in the process of preparing manuscripts from the results of two long-term research projects. One concerns bird communities in intensively-managed Douglas-fir forests and the other is on oak woodlands in south-central Washington. I am also concluding an extensive assessment of the common murre which includes a review of its natural history, trends in populations, threats to populations and conservation strategies. This is a study funded by the U.S. Fish and Wildlife Service and involves several other professionals as co-authors.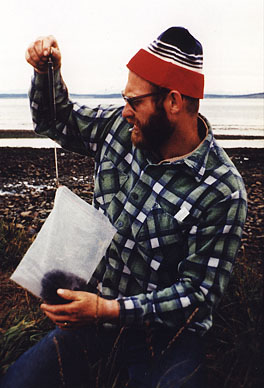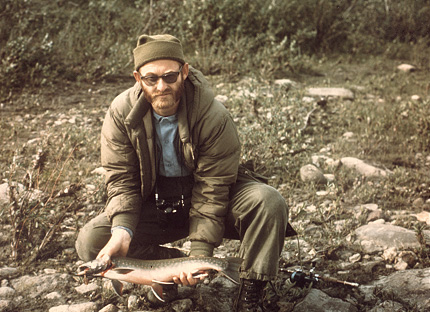 Since 1972, I have obtained $1,494,183 in research funding. The specific sources include the following:
Public Agencies
U.S. Forest Service
$671,104
U.S. Forest Service/U.S. Army
203,118
U.S. Fish and Wildlife Service
250,361
National Oceanic and Atmospheric Administration
174,499
Washington Dept. of Fish and Wildlife
106,300
Washington Dept. of Natural Resources
100,000
National Park Service
86,935
City of Seattle, Water Dept.
32,734
City of Seattle, Parks and Recreation
12,427
National Science Foundation
7,500
TOTAL
$1,646,978
Private Organizations
Plum Creek Timber Company
138,771
Welder Wildlife Foundation
10,000
National Wildlife Federation
8,000
National Audubon Society
1,500
TOTAL
$158,271
GRAND TOTAL
$1,805,249
Return to Quick Access Links
PUBLICATION LINKS
Click personal publications for a list of my publications by subject area. Research for contracting agencies is often included in a report for that agency that may or may not be published. Click contract publications for a list of contract publications by subject area. For a list of graduate student dissertations and theses by subject area click student dissertations and theses.

CURRENT RESEARCH
My personal research currently deals with a continuation of studies of birds in oak woodlands, evaluating the effects of new silvicultural treatments on birds (U.S. Forest Service DEMO project) and the restoration of sage grouse to areas of eastern Washington where it has been extirpated. I have obtained funding for a study on winter birds of intensively-managed Douglas-fir forests.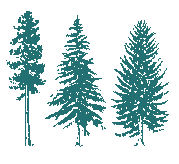 I am currently involved in two major projects. The first one is a U.S. Forest Service funded study called "Demonstration of Ecosystem Management Options"(DEMO). This study is an experimental one which attempts to assess the response of vertebrates and plants to different levels of canopy removal. We have completed two years of pre-harvest bird sampling on 24 sites using a combination of point counts and spot-mapping. We will now begin the post-harvest sampling phase. We have just completed a study of the response of birds to variable-density thinning at Ft. Lewis, Washington.
CURRENT GRADUATE STUDENT RESEARCH
1.Relationships among insects, birds and dead or dying trees in green tree retention sites. Maria Mayrhofer (M.S.).
2. Conservation of the Juan Fernández firecrown (Sephanoides fernandensis): Characterization of critical nesting habitat. (Erin Hagen) (M.S.).
3. Lead poisoning in wintering trumpeter swans in western Washington. (Mike Smith) (M.S.)
---
ADDRESS:
Dr. David A. Manuwal
College of Forest Resources
University of Washington
Box 352100
Seattle, Washington 98195-2100
Telephone: (206) 543-1585; FAX: (206) 685-0790
Email:auklet@u.washington.edu
Revised June 1, 2005