Welcome to The UW Shoulder Site @ uwshoulder.com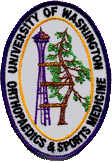 Please note that information on this site was NOT authored by Dr. Frederic A Matsen III and has not been proofread or intended for general public use. Information was intended for internal use only and is a compilation for random notes and resources.
If you are looking for medical information about the treatment of shoulders, please visit shoulderarthritis.blogspot.com for an index of the many blog entries by Dr. Frederick A Matsen III.
Preop Handouts:
Preop Packet
Preop Packet
Fast Track Addendum
Fast Track Addendum
Letter for PCP Clearance
Letter for PCP Clearance
Medications to Avoid Before Surgery
Lab Sheets for PCC (Filled Out)
Postop Handouts:
Arthroscopic Shoulder Surgery
Arthroscopic Shoulder Surgery
Roosevelt Generic Post Op
Roosevelt Generic Post Op
Nonspecific Post Op
Nonspecific Post Op Info
TSA
Total Shoulder
R&R
Ream and Run Hemi-Arthroplasty
CTA
CTA Head Arthroplasty
Delta
Delta
RCR
Rotator Cuff Repair
S&M
Smooth and Move Subacromial Smoothing
Bankart
Bankart Repair
TEA
Total Elbow Arthroplasty
Antibiotics for Life
Antibiotics for Life
Patient Education Procedure Handouts:
These are available at the Bone and Joint Clinic for patients considering surgery as a treatment option

Ream and Run Artrhoplasty (aka Hemi-arthroplasty)
Delta Reverse Shoulder Arthroplasty
Total Elbow Arthroplasty
Rotator Cuff Repair
Bankart Rapair
Archived Handouts:

Out of Date - Do Not Use

Rotator Cuff Repair - Do Not Use
Total Shoulder Arthroplasty - Do Not Use
Bankart Repair - Do Not Use
Patient Education Templates:
Full Page 4 Page 4.0
Full Page 5 Page 4.0
Full Page 6 Page 4.0
Laura M. Seuferling from Patient Education is the person to talk to about making handouts for our patients.