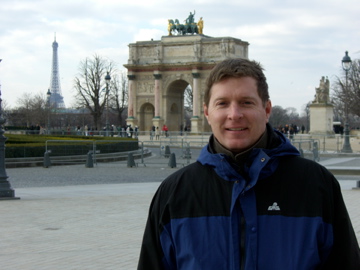 Research Interests
Eric Agol creates theoretical models applied to extrasolar planet systems, as well as compact objects, binary stars, and gravitational lensing.
Graduate students
Former Undergraduate, Graduate students and Postdocs:
News:
• Period of seventh planet in Trappist-1 found with K2. Link to paper.
• Trappist-1 hosts seven Earth-sized planets, three temperate.
• Website dedicated to Trappist-1
Figure 1 from the paper:
• We (Tiffany Jansen, Brianna Lacy, Ty Robinson and Vikki Meadows) proposed a new approach to detecting exomoons with the future 'High-Definition Space Telescope' using the astrometric offset between wavelengths dominated by a planet versus wavelengths dominated by its moon. See astrobites for a summary by Michael Zevin.
• I gave the joint IAS/Princeton astrophysics colloquium in Fall 2015, which is recorded here.
• I was quoted in a New York Times article on the Event Horizon Telescope
• I gave a talk on April 30, 2014 on 'The Habitability of White Dwarfs' at the conference `Habitable Worlds Across Time and Space' at the Space Telescope Science Institute in Baltimore, MD. Here is a webcast of the talk.
Discoveries:
• Graduate student Ethan Kruse found the first `self-lensing' binary star with the Kepler spacecraft. In 2003 I predicted this should be found with Kepler, at the same time as Sahu & Gilliland, although self-lensing binaries were mentioned as early as 1969 by Trimble & Thorne, 1971 by Leibovitz & Hube, and 1973 by André Maeder. The system is composed of a white dwarf and sun-like star. He explains the find here. Here is an image I made showing what this system might look like up close (with a real image of the Sun taken by the NASA SDO/HMI spacecraft as a proxy for theG dwarf companion to the white dwarf):

Here is a preprint, and here is the supplementary online material.
And here is a movie that shows what the gravitational lensing effect might look like in this system (elapsed time in movie is about five hours): White dwarf lensing G dwarf.
• Here is a description of our discovery of a planet system with seven transiting planets: Discovery of seven planet system, and confirmation of more than 700 planets.
• And, my most exciting yet, Kepler-62f:
The second-smallest diameter confirmed "habitable-zone" planet, 1.4 times Earth, was found by me, and confirmed by a large team of scientists using the Kepler spacecraft, Kepler-62f
The discovery was announced in May, 2013 in Science magazine: Borucki, Agol et al., 2013, Science. Astronomers (and astrobiologists) are excited about this find, and its possible implications for exo-biology.
• Here is a description of the first multi-planet system orbiting two stars that we just found: Kepler-47
• Here is a graphic depicting more than two dozen planets that I helped to confirm, led by my former PhD student, Jason Steffen:
• We discovered two planets that orbit closest to one another of any planets found to date, Kepler-36: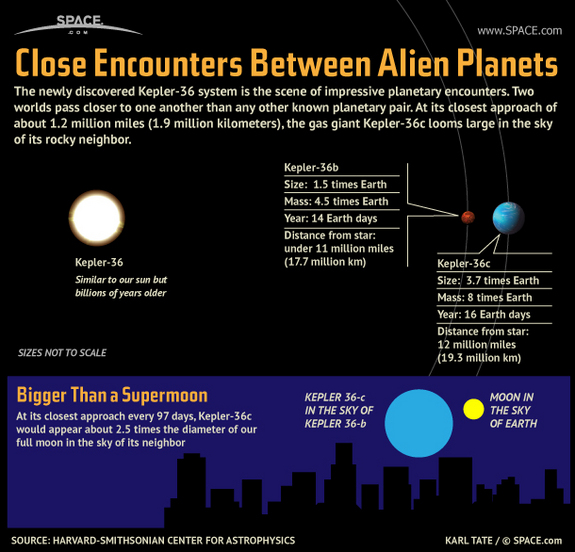 • Here is a news article about a secondary eclipse map of exoplanet HD 189733b:

Astronomers have made a crude two-dimensional thermal map of an extrasolar world they cannot yet see, confirming that violent winds rapidly whip around the planet
• I proposed in 2011 that 'habitable' planets might be found orbiting white dwarf stars:
• With my collaborators, I have:
Contact
Office:
B370 Physics and Astronomy Building
3910 15th Avenue NE
Seattle, WA 98105
Phone:
(206) 543-7106
FAX:
(206) 685-0403
Email:
agol AT astro.washington.edu
Mail:
Astronomy Department
Box 351580
University of Washington
Seattle, WA 98195