Here is a Google map of over 650 public stairways in Seattle. Click on the placemarks to see a photo of the stairway. The pink ones have 100 or more steps. (some photos not showing, I'm working on this, they are all on the alternate view)
© 2010-23 by Susan Ott Ralph
---
April 22, 2023
New stairs at S Henderson and 39th Ave S
258 steps!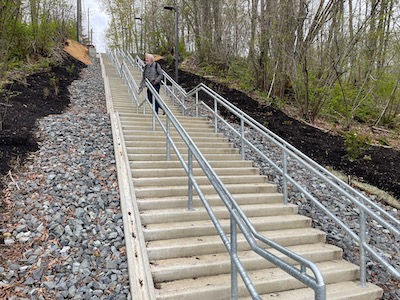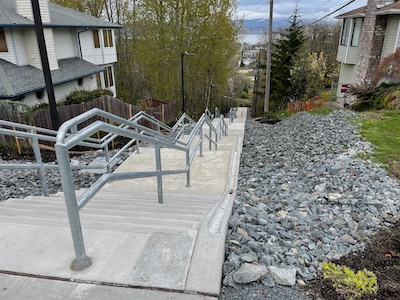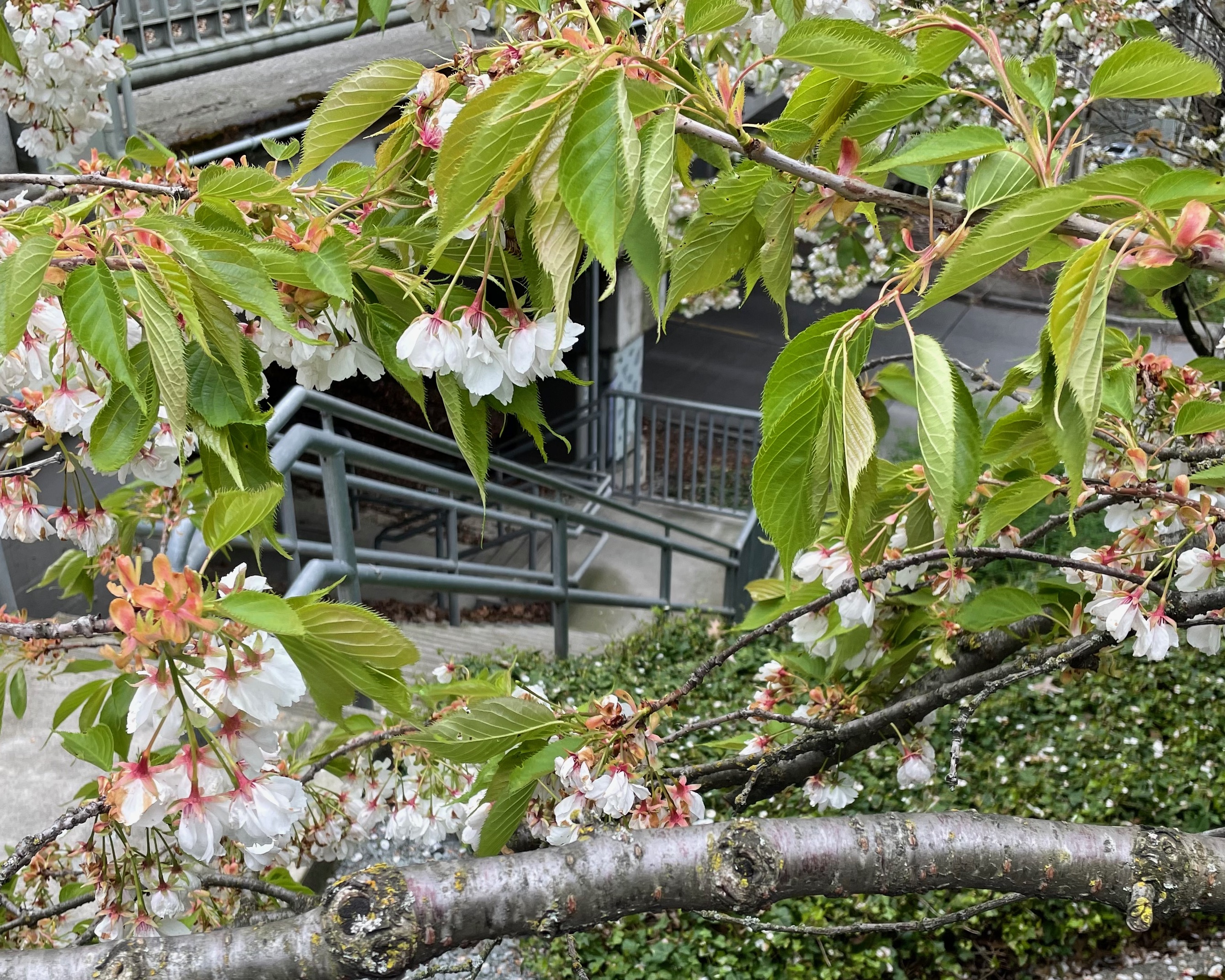 Stay tuned for new page with photos of stairs and flowers
February 6, 2022
The oldest stairway in town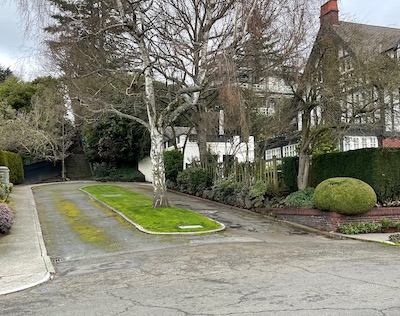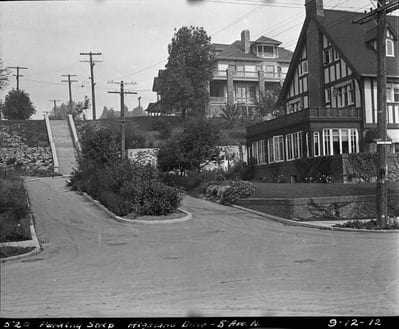 Built in about 1905, 6th Ave. W between Highland and Comstock. Old 1912 photo in a blog from the Seattle Dept. of Transportation.
May 7, 2021
The new Adams street stairs, on the Lilac Stair Walk