This loop is 5.9 miles, and it can be extended on either end. The walk can be either clockwise (729 steps up, 404 down) or counterclockwise, and you may need to adjust the starting place so the lowest tide will be when you are walking around the lighthouse. Tides must be less than 6ft.
The beach is long and sandy, with views of the ferries and the Olympic Mountains, as well as downtown Seattle, but around the point it is rocky and you will need sturdy shoes. The walk also goes through some old growth areas in Schmitz Park. There are several coffee shops and cafes along Alki Ave.
The steep climb out of Schmitz Park is easier going up (clockwise direction) and the views back down the hill are stunning.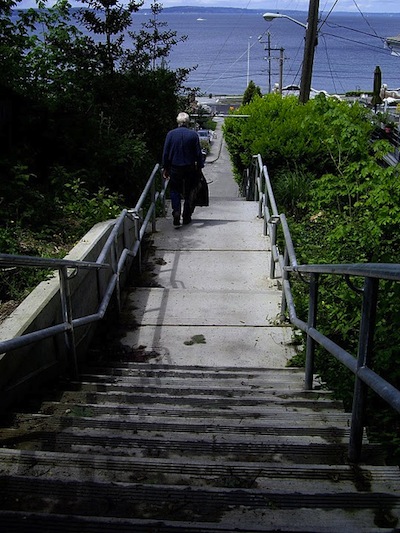 last walked 10/12/19