An International Conference of RCIE, KIET, and APEA
March 17-18, 2012, Seattle

| accommodation | list of participants |
| local transportation | visiting Seattle | papers | program |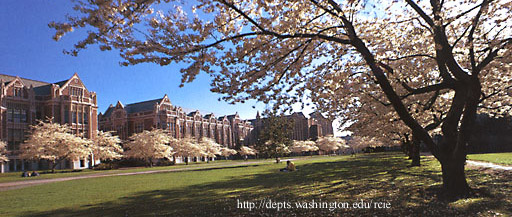 The Research Center for International Economics (RCIE) at the University of Washington, the Korea Institute for Industrial Economics and Trade (KIET), the Asia-Pacific Economic Association (APEA), and the RCIE at the University of International Business and Economics (UIBE) invite you to submit a paper to be considered for presentation in a one-day conference on the global economy. Both theoretical and empirical papers on domestic or external economic issues are welcome. Papers presented will be considered for publication in a new journal, Global Journal of Economics.
The followings are some of the topics (not limited to) most welcome:
international economics: theory and empirical studies

trade policies; monetary and fiscal policies

cross-country comparison and studies

international economic organizations

international environment and economics

foreign direct investment

international labor migration

international technology transfer and intellectual property rights

global economic issues

cross-country externality

international economic disputes and settlement
Please send an extended abstract or a draft of a paper by November 15, 2011 to <GJE@EconomicNetwork.org>. Notification of acceptance will be sent by the end of November 2011, and a full paper for presentation has to be received by February 10, 2012.
Because of a large number of papers, we care planning to extend the conference to noon of March 18. 2012.
Download a copy of the conference flyer.
Go to the following pages ->