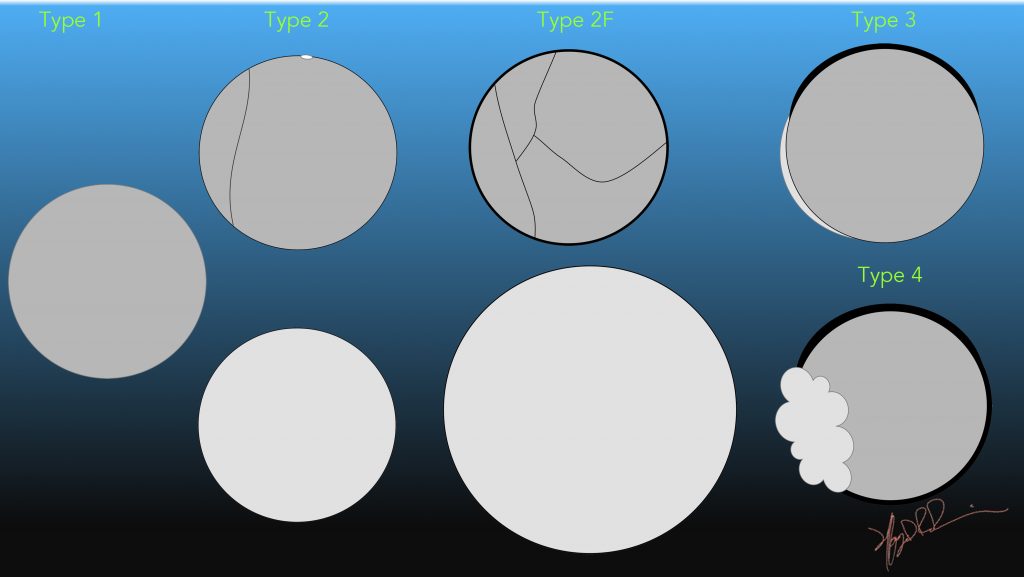 Classification
Description
Notes

1

Simple cyst, hairline thin wall, no septa, calcifications, solid components or enhancement
Benign

2

Few hairline thin septa, minimal calcification.

High-density cysts: <3cm, uniform, well marginated, non-enhancing

No further evaluation needed

2F

Multiple hairline septa, minimal smooth wall thickening, non-enhancing.

Intrarenal non-enhancing high-density cysts >3cm

Needs follow-up

3

Cystic mass with thickened, irregular or smooth walls with measurable enhancement.
Indeterminate. Surgical lesion.

4

Cystic mass with enhancing soft-tissue component
Clearly malignant. Surgical lesion
Reference:
Israel, G. M. and M. A. Bosniak (2005). "An update of the Bosniak renal cyst classification system." Urology 66(3): 484-488.