Seattle Monorail Photos
These photos are designed to show the visual effects of the monorail guideway in various locations in downtown Seattle. The City of Seattle was sued by several property owners along this route and was forced to pay damages to several businessmen in out-of-court settlements. The damages were said to be mostly loss of sunlight due to shadows, some reduction in auto traffic and increased difficulty in parking. Monorail noise was also cited by some.
---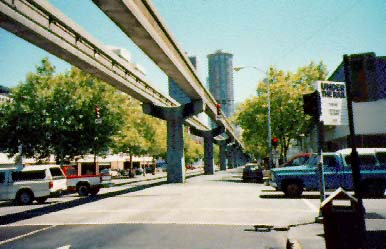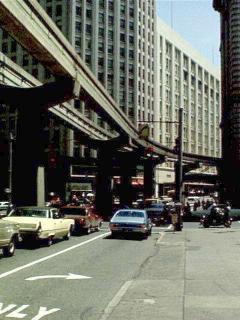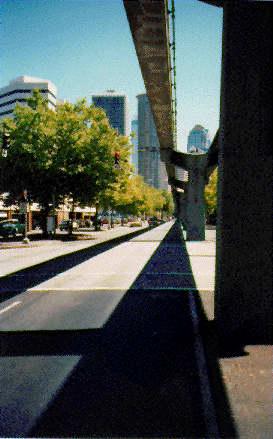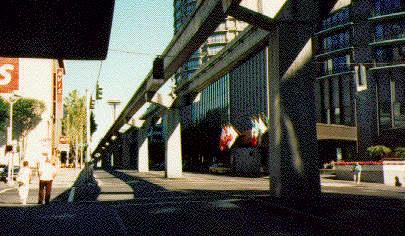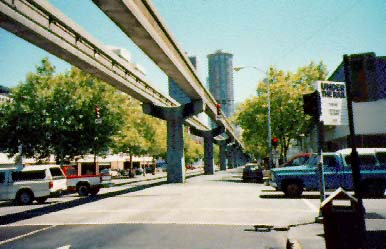 ---
Return to Innovative Transportation Technologies home page.
---
Last modified: September 27, 2001