This month-long program offers students the opportunity to study in one of the most exciting cities in the world. Students earn six (6) credits exploring the history of jazz in Paris, and other music and cultural topics with UW Music Professor Michael Brockman, an international performer and jazz recording artist. Students will concurrently attend concerts at the international Paris Jazz Festival, an annual outdoor jazz concert series held in the scenic Parc Floral near the eastern edge of the city, as well as other summer musical events in Paris. Group activities include excursions to historic villages and towns surrounding Paris, as well as visits to several important museums in Paris (Museé d'Orsey, Louvre, Picasso Museum, Rodin Museum)
<![if !vml]>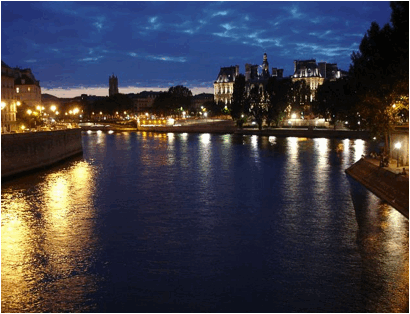 <![endif]>
The Seine at Night
<![if !vml]>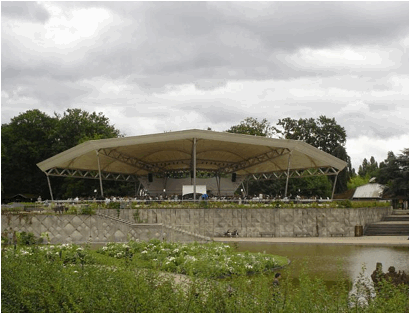 <![endif]>
Pavilion at the Parc Floral
Paris Jazz Festival past lineups at Parc Floral included jazz artists Steve Coleman, the San Francisco Collective, David Murray, Al Foster, Dianne Reeves, Wallace Roney, Zap Mama, Ousman Danedjo, among many other musicians from Europe, the Middle East, Asia, Africa, and the U.S. For more information, go to: http://www.parisjazzfestival.fr/en
<![if !vml]>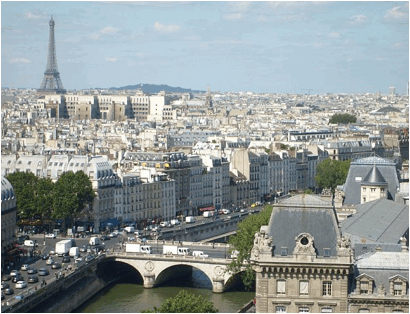 <![endif]>
View from the Notre Dame Cathedral
<![if !vml]>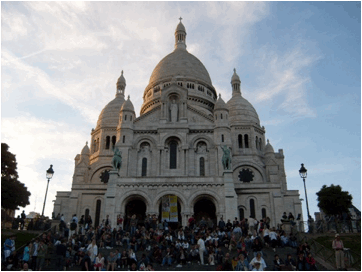 <![endif]>
The crowd on Montmartre
<![if !vml]>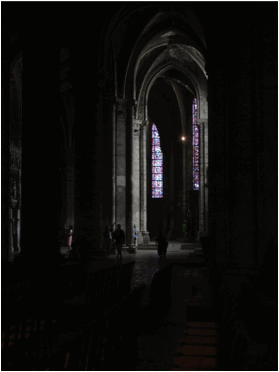 <![endif]>
Chartres Cathedral
In addition to attending courses and concerts, students will have free time to explore Paris and its many wonders, museums, cathedrals, music & dance clubs, shops and flea markets. They will also have opportunities to attend numerous other summer events, including Bastille Day celebrations in Paris (July 15).
"Jazz in Paris was incredible. I mean what more could you ask for? Discovering Paris in the sun, going to jazz concerts in the park, eating cheese and baguettes, meeting new people and having the time of your life. It's unbeatable."
(Sean Conte, Summer 2007 Jazz in Paris participant)
Accommodations are provided for all students at the FIAP Jean Monnet, a dormitory facility for students and faculty from around the world. FIAP Jean Monnet is located in the 14th Arrondissement, close to the Metro (Paris subway), with easy access to the city and Parc Floral, where the Paris Jazz Festival concerts are held. In addition to dorm rooms (students will share a double room with bath), and two restaurants (program fee includes breakfast plus one meal/day), FIAP Jean Monnet offers places to mingle and study with other students in the program, as well as with students from around the world. For more information, go to www.fiap.asso.fr.
FACULTY LEADERS
Professor Michael Brockman, D.M.A., Program Director
Dr. Michael Brockman is the lead saxophonist and co-director of the award-winning Seattle Repertory Jazz Orchestra, and has performed with Wynton Marsalis, Clark Terry, Frank Wess, Frank Foster, Jimmy Heath, Quincy Jones, James Moody, Benny Carter, Ernestine Anderson, Arturo Sandoval, Ella Fitzgerald, Jon Hendricks, Joe Williams, and many other luminaries of jazz. As both a jazz soloist and a classical recitalist, he has toured throughout Europe and the eastern United States. He appears on recordings with Jimmy Heath, the Seattle Symphony Orchestra, the Seattle Repertory Jazz Orchestra, and Seattle drummer Clarence Acox, whose 1991 and 1992 CD recordings were selected as Album of the Year by Earshot magazine.
Brockman moved from the East Coast to Seattle in 1987 to join the UW School of Music faculty. He instructs concert and jazz saxophone performance, and jazz arranging and composition, and jazz history. He earned a master of music degree with distinction from the New England Conservatory in Boston, where he studied arranging with Jaki Byard, composition with George Russell, and woodwind performance with Joe Allard. He earned a bachelor of music degree from Lewis and Clark College, and also attended both the Berklee College of Music in Boston, and the Musikhochschule in Cologne, Germany.
In addition to performing in the Seattle Repertory Jazz Orchestra, Brockman has prepared scores for much of the band's repertoire, based on rare vintage recordings of unpublished works by great composers. The SRJO presents an annual subscription concert series of rare and classic big band works, and is renowned for its annual Duke Ellington Sacred Concert in Seattle (now in its 20th year).
Click here to visit Prof. Brockman's UW web site.
MUSIC 390 (5 credits) Special Topics: Jazz in Europe 1914 - 1989: This course explores the history of jazz, and the role that jazz music has played in transmitting American cultural and political values into the volatile social climate of Europe during WWI and its aftermath, the run-up to WWII, the division of Europe by the Iron Curtain, and the Cold War period ended by the fall of the Berlin Wall. VLPA Credit Available
MUSIC 499 (1 credit) Independent Study in Music: This course will focus on independent projects in music and culture revolving around Paris. The class will meet to discuss project ideas, with each student selecting a topic to work on. Students may select from a list of research ideas that have been compiled, or may design their own project within project guidelines. Each project will have a field research and writing component. The goal is to take advantage of Paris' vast array of music and cultures, from North African and sub-Saharan music and art to jazz, pop music and other Parisian music styles.
INDEPENDENT STUDY
There are several options available for the independent study component of your academic work for this program. Independent research can take the form of a paper or other presentation medium (such as film, photography, interviewing, etc.). A limited number of people in the program can also take independent instruction from Professor Brockman in the areas of jazz composition, jazz arranging, music theory, and performing jazz. Combinations of all these, and other types of special projects can also be proposed by students.
Any UW student is welcome to apply. Preference will be given to juniors and seniors. French language proficiency is not a requirement for this program. All courses are taught in English. It is not necessary to be a Music or French major to apply to this program.
instruction

accommodations

+ 2 meals/day

jazz

festival entrance fees

monthly

METRO pass

entry

fees for museum visits

textbook

for Music 390
The program fee does not include:
trans

-Atlantic airfare or transportation to and from the airport, which students must secure on their own

the

IPE fee

personal

expenses

expenses

for any independent travel the student makes outside of the program activities
Most forms of financial aid can be utilized for participation in this program. Please refer to the IPE web site for details. ipe.washington.edu
<![if !vml]>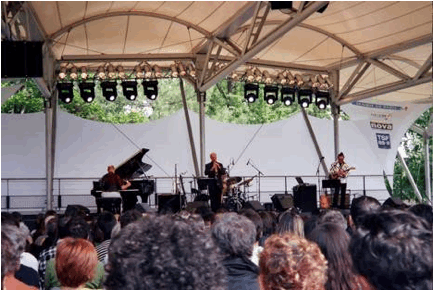 <![endif]>
Paris Jazz Festival at Parc Floral
Students participating in the program must concurrently enroll during summer quarter. Please refer to the IPE web site for details:
http://studyabroad.washington.edu/index.cfm?FuseAction=Programs.ViewProgram&Program_ID=11031&Type=O&sType=O
<![if !supportLineBreakNewLine]>
<![endif]>
PRE-DEPARTURE ORIENTATION
In addition to the orientation meetings required by IPE of all student participants, our Paris group will have a few meetings during spring term. These will serve to get everyone acquainted, help you prepare for the trip, and help you prepare for work on your independent project.
Students are expected to have major medical insurance. For further information regarding concurrent enrollment, orientation, insurance, etc., please visit:
http://studyabroad.washington.edu/index.cfm?FuseAction=Programs.ViewProgram&Program_ID=11031&Type=O&sType=O
<![if !supportLineBreakNewLine]>
<![endif]>
Applications to the Jazz in Paris program may be downloaded from the IPE web site:
http://studyabroad.washington.edu/index.cfm?FuseAction=Programs.ViewProgram&Program_ID=11031&Type=O&sType=O
<![if !supportLineBreakNewLine]>
<![endif]>
Note: Interviews may be conducted as part of the selection process.
INFORMATION & QUESTIONS
For questions about the program, please contact the Program Director, Michael Brockman at brockman@u.washington.edu .
<![if !vml]>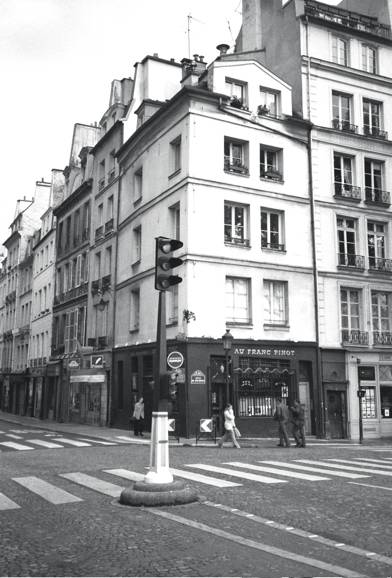 <![endif]>
Au Franc Pinot Jazz Club - Paris