Wei Cheng, Ph.D.

Associate Professor of Computer Science and Systems, Tacoma School of Engineering and Technology
Adjunct Associate Professor of Electrical & Computer Engineering, Department of Electrical & Computer Engineering
University of Washington
Email: uwcheng [at] uw [dot] edu
---
Biography
Wei received his Ph.D from the George Washington University. His research interests span the areas of smart city, edge computing, and cybersecurity. In particular, he is working on smart street parking, localization in GPS-denied environments, acoustic communication in IoT, HCI and Security, public safety networks, underwater networks, and RFID systems for smart transportation. His research have been funded by NSF and NIST. He served as the technical program committee chair/member and the editorial board member for several top international conferences and journals, respectively.
---
Current Research Projects
HCI & Security: Utilize nano biomatric sensors such as muscle sensors, eye trackers, and taste sensors for security and control applications.
Smart Transportation: AI for automatic street parking sign reading, navigation, and parking.
Emergent Acoustic Communication: Acoustic based solutions for localization and communication with mobile devices.
---
Student Recruitment
Ph.D. Students:Students, who are interested in pursuing their Ph.D. in the Tacoma School of Engineering and Technology or the Department of Electrical & Computer Engineering at UW, please email me your CV. Funding is available for U.S. citizens and permanent residents, who will work in the area of cybersecurity.
M.S. Students: Graduate students at UW Tacoma are welcomed to contact me to conduct thesis, capstone projects, or independent research.
B.S. Students: I am recruiting students for Undergraduate Research
---
Smart Street Parking
Application
Features & Key Findings

Build Street Parking Map

Street Parking Planning & Navigation

Smart Car Autonomous Parking

City Traffic and CO2 Reduction

Automatically read street parking sign via cam
Street parking circling navigation
Street parking open spot detection
Street parking rule data
Automatically read street parking signs, symbols, and calculate the maximal allowed parking time based on the time of arrival. The first two videos can be played in 4K.
HCI & Security [Ref. 1]
Application
Features & Key Findings

Device Control

Security Service

Nano EMG for finger movement detection
Finger movement based control
Finger movement based authentication
Finger movement based key pairing
Device Positioning and Navigation in GPS-denied Environments [Ref. 1][Ref. 2][Ref. 3][Ref. 4][Ref. 5]
Application
Features & Key Findings

Search & Rescue

Indoor Navigation, Public Safety Networks

Drone Swarm, Vehicle Swarm, Smartphone

Underwater Networks, Space Exploration

Smartphone based acoustic communication
Infrastructure free
Quick autonomous organization and localization
Theoretically proved the localizability equivalence between centralized and distributed implementations.
Theoretically proved the localizability equivalence via altitude/depth awared projection
3-5cm fast phone-to-phone ranging accuracy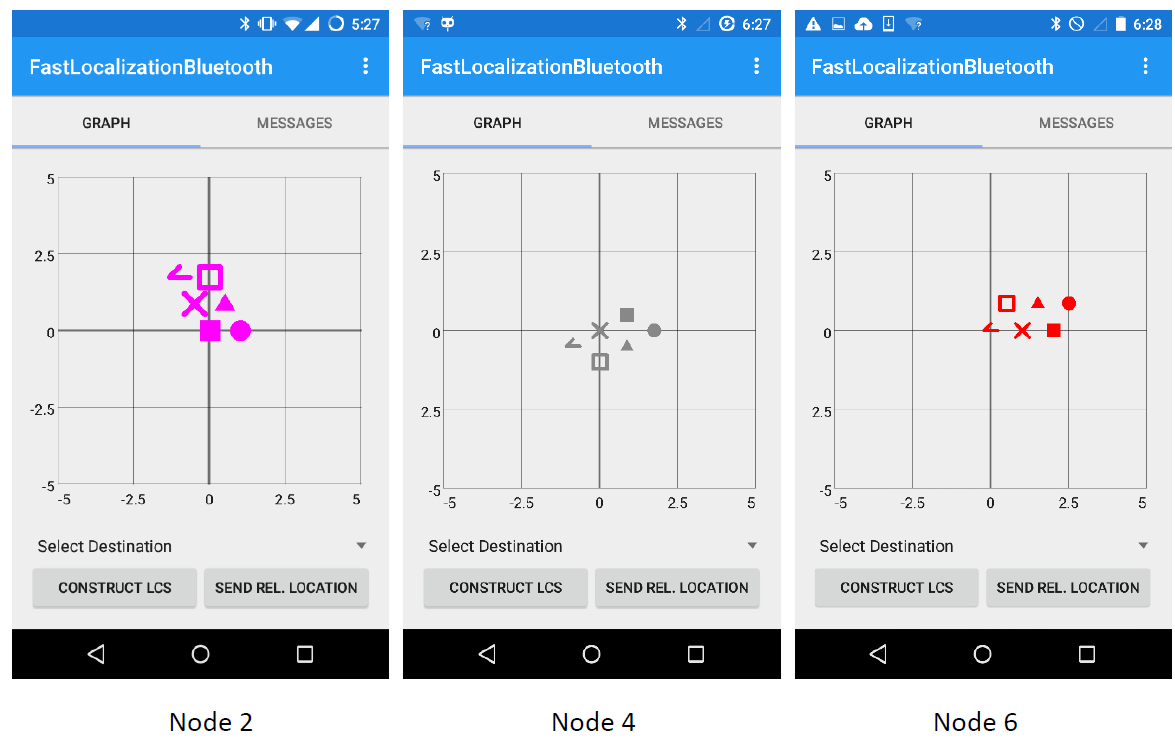 Each symble represents a smartphone. There are six phones. The picture shows each phone's view of the network.
Application
Features & Key Findings

Smart Community, Public Safety Networks

Super Dense Wireless Networks

Unicast based route discovery
Check the existence of mulipath in a small constant time
Channle assignment complexity analysis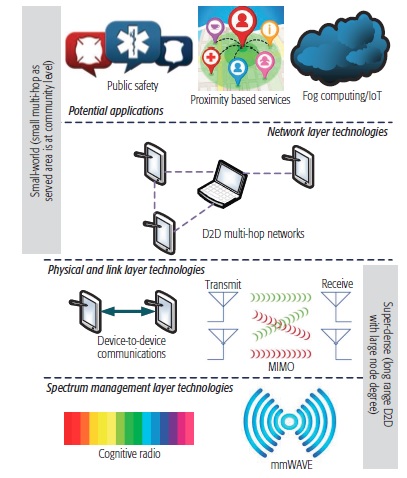 Application
Features & Key Findings
Smart Transportation
Resilence to weather and light conditions
Full unmanned vehicle support
Lane level navigation
Smart parking
Security enhancement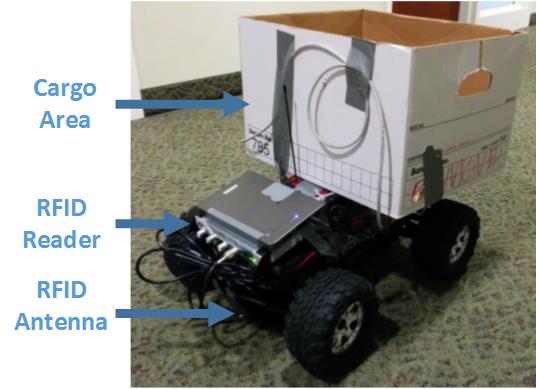 Grants
---
Teaching Experience
Undergraduate:
Computer Organization
Computer Architecture
Senior Project Design
Graduate:
Network Security
Wireless and System Security
Applied Distributed Computing
---
Service Experience
School/Department:
Undergraduate Committee
Graduate Committee
ABET Assessment Coordinator
Faculty Search Committee (Chair)
University:
UWT Faculty Affairs Committee
UWT Distinguished Research Award Committees
Computer Literacy Seminar
Synergistic Activities:
EBM: IJCN, IJSNet
TPC Chair: WASA 2018, WUWNet 2016 (vice), WTS 2014
Workshop Co-Chair: ICCCN 2015
Guest Editor: IoT Journal, WCMC, TNSE, JWCN, etc.
TPC: INFOCOM, ICCVE, ICC, WUWNet, etc.
---