---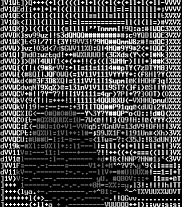 Gail Stygall
---
Here is a Full Vita
After serving 6 years as an officer of the UW Faculty Senate, 2003-2008, I am returning to research and teaching. My primary research areas in English language studies are language and law, critical discourse analysis, forensic linguistics and language and gender. In rhetoric and composition, my primary research areas are now in public policy as it relates to writing instruction. My textbook, based on my years as Director, Reading Context, was published in July 2004 by Wadsworth/Thomson Learning. My recent work in forensic linguistics involves several areas: trademark, comprehensibility of documents, and email and letter authorship. I am also still working on an analysis of contemporary law that uses Foucauldian governmentality as a tool for understanding family law as well as in legislative discourse. For a description of the book I am now completing, click on the scales of justice at the bottom of the page.
For academic year 2007-08, my teaching schedule includes ENGL 473/WS 490B, Language and Gender, ENGL 478, Language Policy and a topical graduate seminar, ENGL 569, on Basic Writing. For academic year 2008-09, I will be on professional leave in the Autumn Quarter, then teaching ENGL 370 in Winter Quarter and a topical seminar on Legal, Legislative and Forensic Discourse in the Spring Quarter. In recent years, I have taught ENGL 562, Discourse Analysis, and ENGL 560, The Nature of Language.
In the Fall of 2008, I organized the Homeless Media Coverage Study Group to examine Media coverage of "Sweeps" which the City of Seattle had been conducting to clear encampments of homeless people in the City. The report of that group can be found here.
Some of my syllabi from recent classes are listed below: