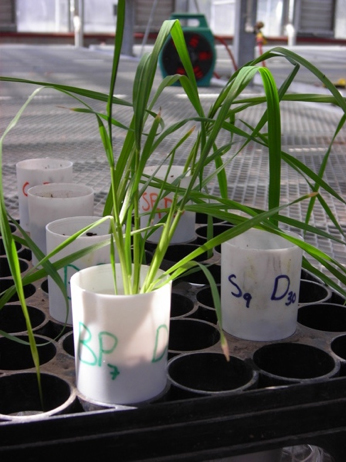 Dr. Sally Brown
Reclaimed Water Research
Water reclaimed from the wastewater treatment stream has the potential for reuse. My research has focused on the saftey and possible scope of reclaimed water reuse on soils.
"Environmental benefits of using reclaimed water for watershed enhancement": A preliminary investigation into the feasibility of using agricultural soils irrigated with reclaimed water as a treament system for enhanced groundwater recharge in the Puget Sound. Project of graduate student Rebecca Singer.



"Girly Grass": A study of exposure potential of endocrine-disrupting pharmaceuticals and personal care products (PPCP's) in turf grass irrigated with relcaimed water. Project of former graduate student Dana Devin-Clarke (MS).
Reclaimed water reuse in King County
(external link)
Home