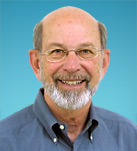 Robert Mason, Ph.D.
Professor
Associate Dean for Research

The Information School
University of Washington
Box 352840
Suite 370 Mary Gates Hall
Seattle, WA 98195-2840

In Autumn, 2005, Dr. Robert M. Mason joined the Information School faculty where he is Professor and Associate Dean for Research.
He holds S.B. and S.M. Degrees in electrical engineering from Massachusetts Institute of Technology and a Ph.D. in industrial and systems engineering from Georgia Institute of Technology.
Dr. Mason's current research interests emphasize the philosophy and ethics of technology management and the cultural aspects of knowledge management.
He recently completed a research project that examined how knowledge was created and shared during implementation of enterprise systems in a consortium of state universities.
He was previously on the faculties of the College of Business at Florida State University and the Weatherhead School of Management at Case Western Reserve University.
Before he became a full-time academic, Bob operated two consulting companies and worked in industry. He is also a former president of the International Association for the Management of Technology (IAMOT) and serves on the senior editorial board for Technovation.