Electronic Supplement to


Comparison of earthquake source models for the 2011 Tohoku event using tsunami simulations and near field observations
by Breanyn T MacInnes, Aditya Riadi Gusman, Randall J LeVeque, Yuichiro Tanioka
Figure S13: Runup along coast of Japan
Comparison of runup observations at 5247 points on the coast with runup measured at the same points from the simulations with each source.
In each figure, the following symbols are used:
Black dots: raw data,
Pink curve: GeoClaw results using this source, obtained all along coast using a fairly coarse grid as explained in the text.
Red dots: Inundation computed with GeoClaw using more highly refined grids at the 5 locations where fine-scale runs were performed. The locations, from south to north, are: Sendai Plain, Shizugawa, Hirota, Funakoshi, and Taro.
Observations alone: raw data (longitude, latitude, runup)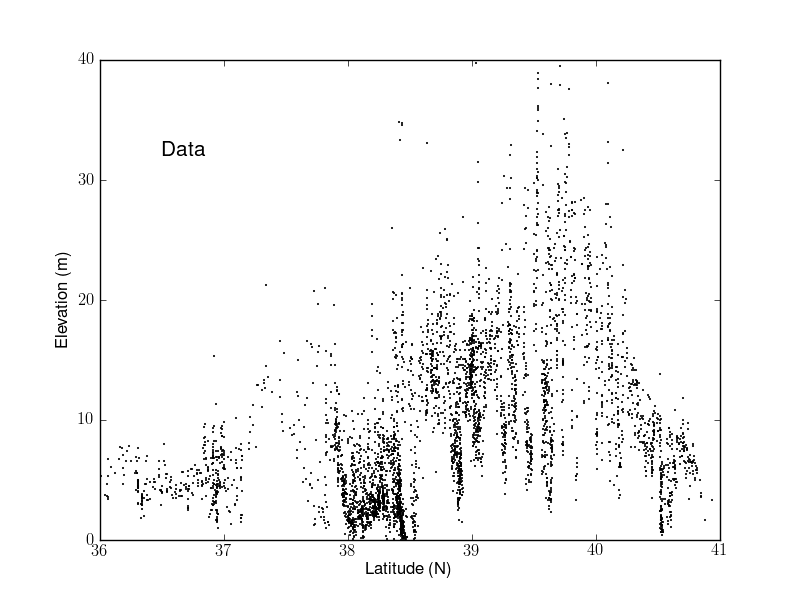 Source 1: raw data (longitude, latitude, runup)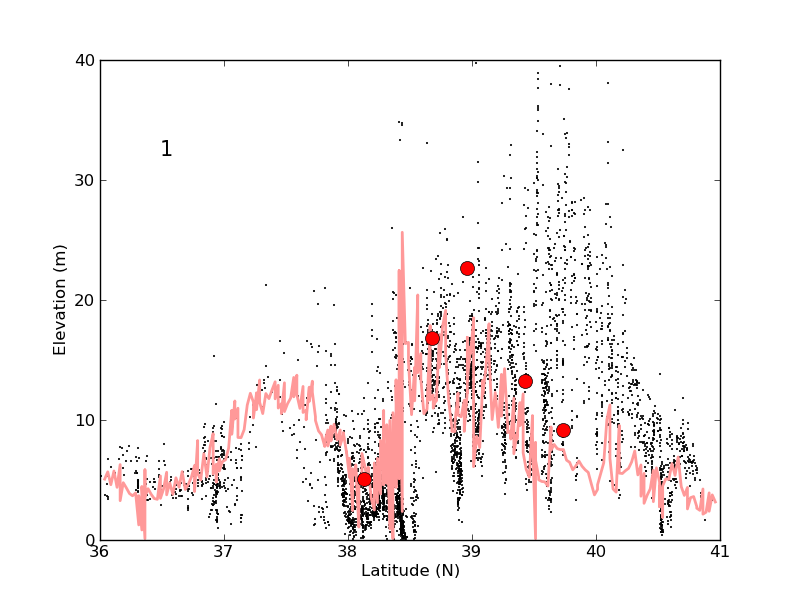 Source 2: raw data (longitude, latitude, runup)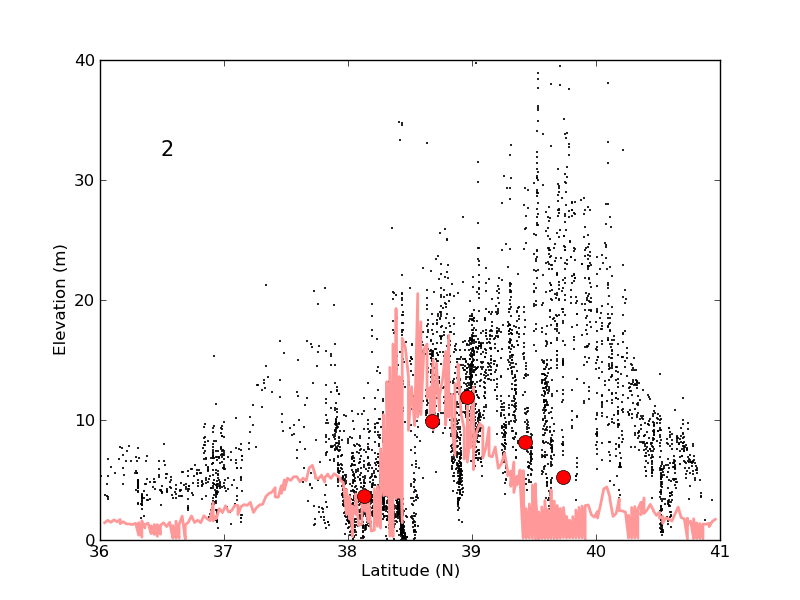 Source 3: raw data (longitude, latitude, runup)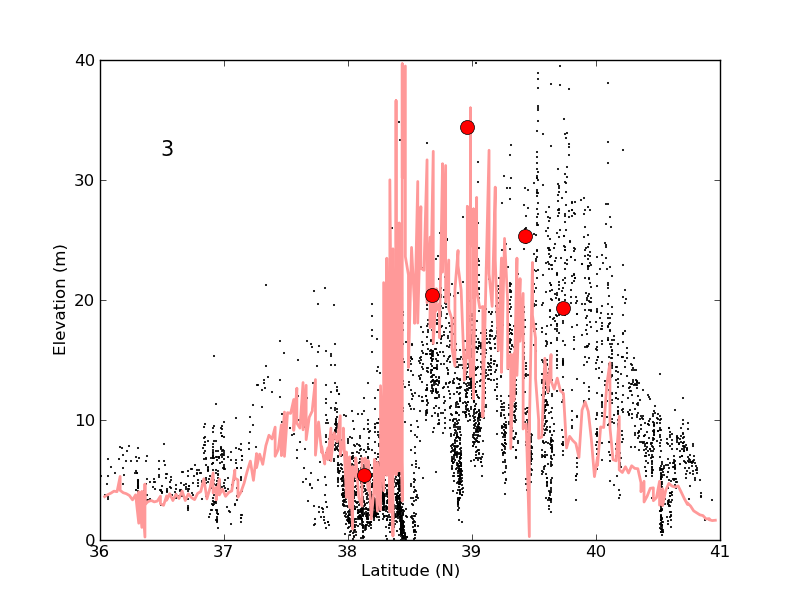 Source 4: raw data (longitude, latitude, runup)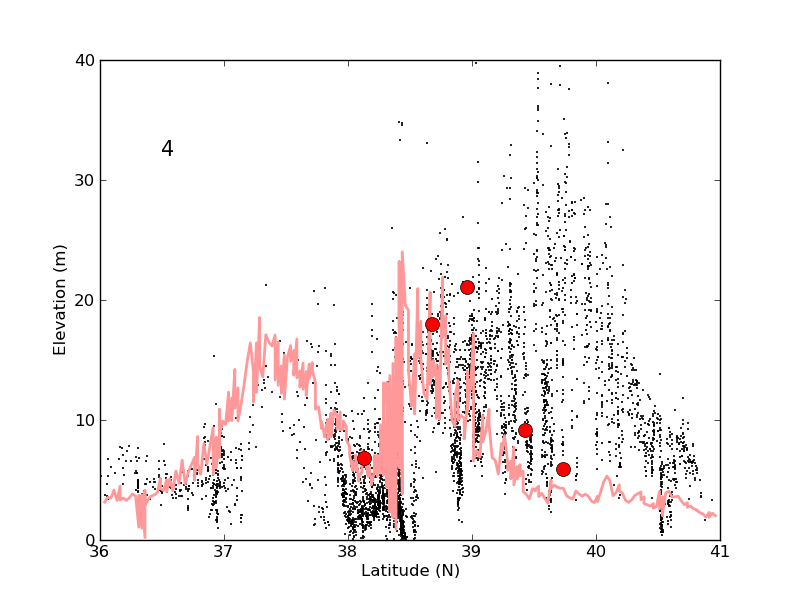 Source 5: raw data (longitude, latitude, runup)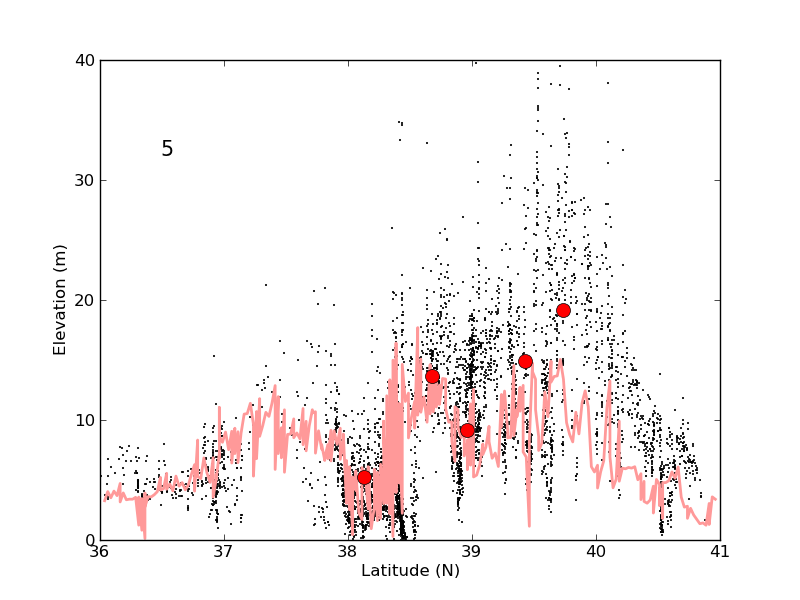 Source 6: raw data (longitude, latitude, runup)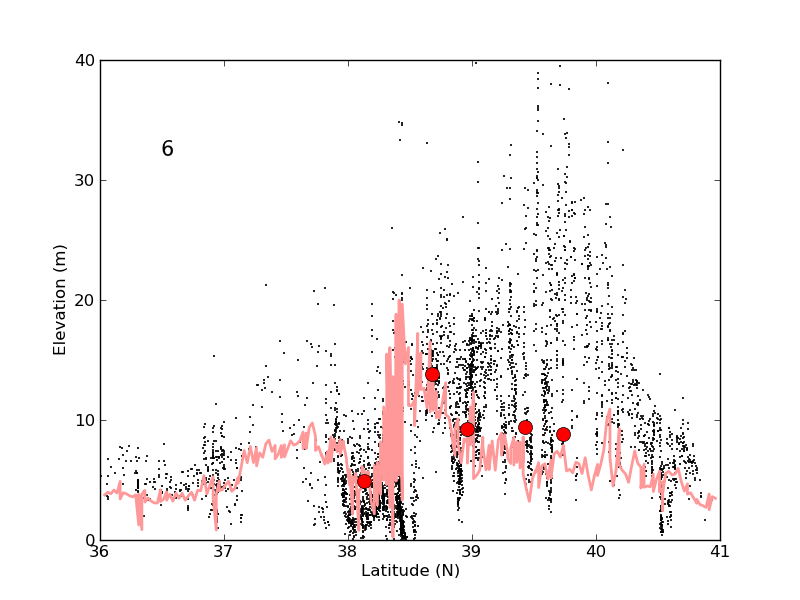 Source 7: raw data (longitude, latitude, runup)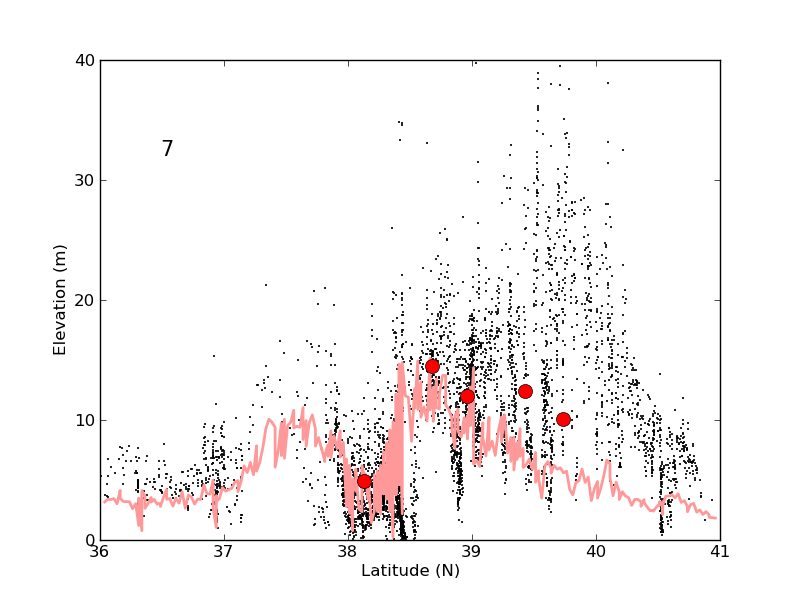 Source 8a: raw data (longitude, latitude, runup)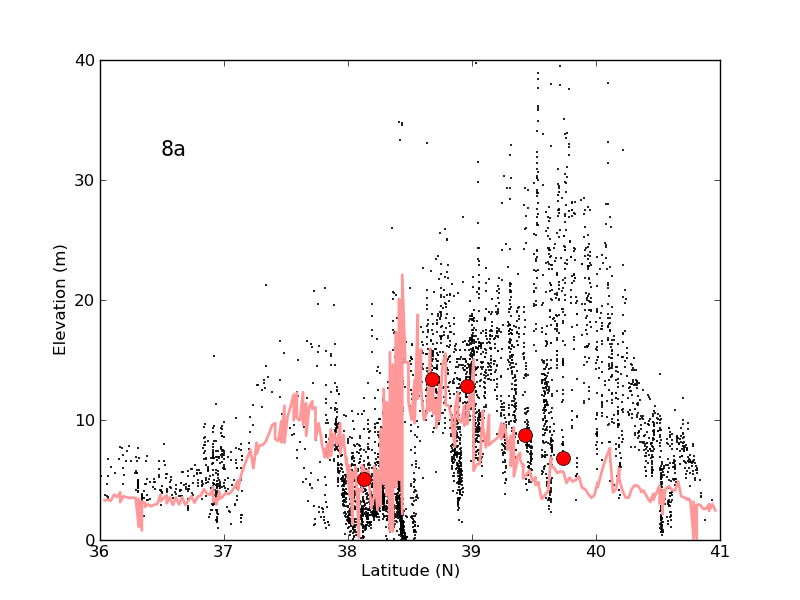 Source 8b: raw data (longitude, latitude, runup)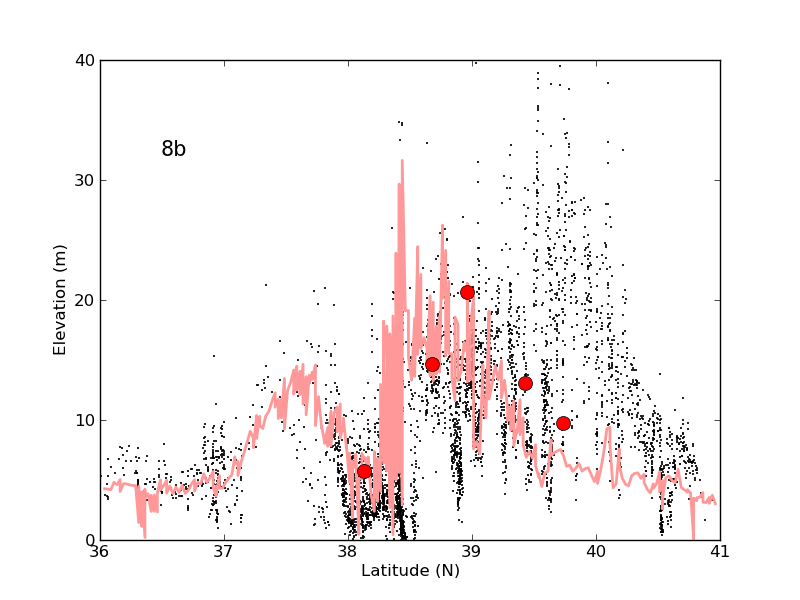 Source 9: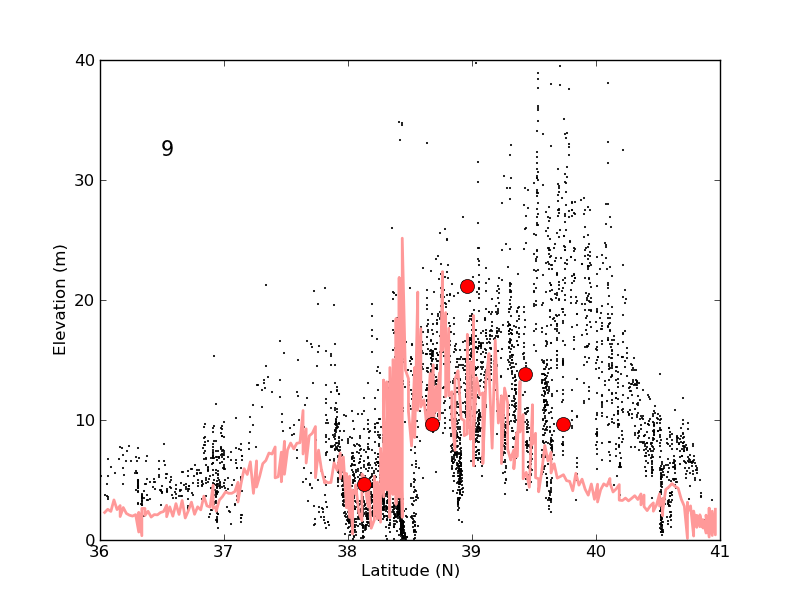 [ Back ]