Rachel Cichowski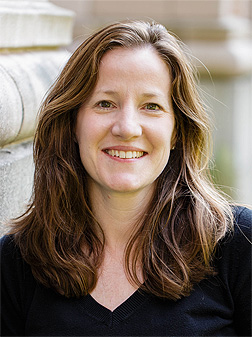 Current Position: Cichowski is a Professor in the Law, Societies and Justice Department and the Department of Political Science at the University of Washington.  She is Adjunct Faculty in the School of Law, Department of Gender, Women and Sexuality Studies and a member of the European Studies Faculty at UW.
Visiting Positions:  Her visiting research positions include Visiting Scholar at the Department of Constitutional Law  & Politics, University of Barcelona (2018); Visiting Scholar at the Laboratory on International Law & Regulation, School of Global Policy & Strategy, UCSD (2015-16); Program Director and Visiting Professor at the UW Rome Center, Rome, Italy (2003, 2005); Visiting Fellow Max Planck Institute, Bonn, Germany (2000); and Visiting Research Fellow, European University Institute, Florence, Italy (1998-99).
Research Interests: Her primary research interests include international law and organization, transnational legal mobilization, comparative constitutionalism, and transnational activism and social movements.  She specializes in large n data collection and qualitative approaches to law and social science research methods and design.  Cichowski's area expertise includes human rights, global women's rights, environmental protection and climate change, and European law and politics.  Current projects include, Legal Mobilization and International Justice, which is funded by the National Science Foundation (SES 1322161), and is an unparalleled historical analysis of European Court of Human Rights judgments examining the roles of interest and advocacy organizations in the development and protection of human rights over a sixty year period. The project includes a state of the art database, European Court of Human Rights Database (ECHRdb).  She is also coPI on the collaborative project entitled Building Dynamic Research Communities in Global Legal Studies (with D. Brinks UT Austin and J. Staton Emory, funded by NSF SES # 1748180). Her books include The European Court and Civil Society (Cambridge University Press, winner of the APSA Best Book Award, European Politics & Society Section) and Law, Politics and Society (co-editor, Oxford University Press).  She has edited and her research appears in various edited volumes and journals including Law & Society Review, Comparative Political Studies, Journal of European Public Policy and Women & Politics.
Teaching Interests: Cichowski teaches undergraduate, PhD and JD students and her courses include comparative law and politics, applied research in law and courts, international justice, international law & organization, and global women's rights.