Mapping sub-pixel shadows with ASTER stereo images complements 'traditional' spectral mapping approaches of vegetation.
———————————————–
Measuring forest tree height with ASTER 3B/3N – Mushkin et al., RAQRS 2014: The structural properties of a 16 square km area in the Deschutes National  forest in Oregon, USA were characterized with 4-8 pts/m2 LiDAR data and compared to ASTER 3B/3N shadow estimates.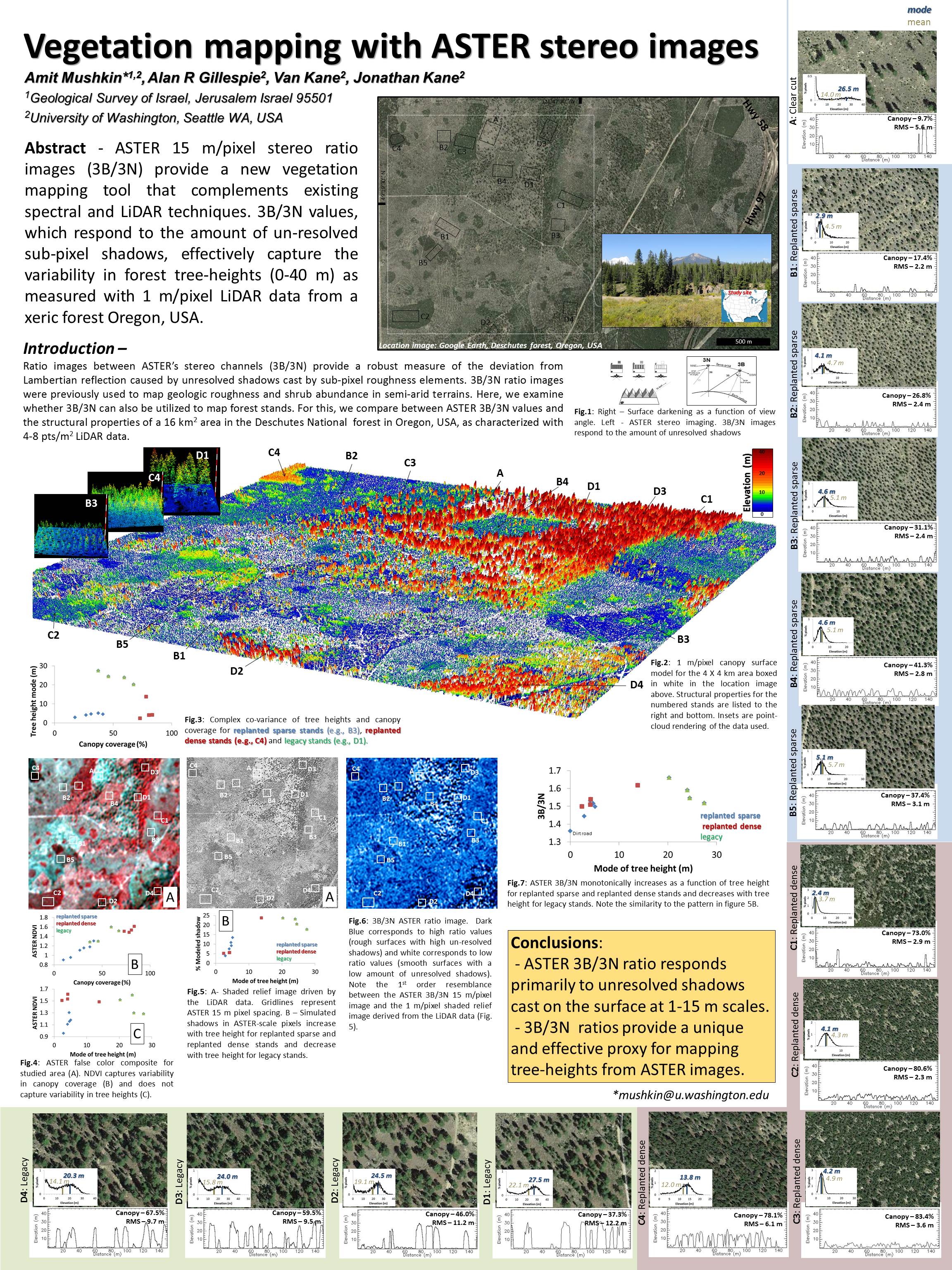 ————————————–
Mapping desert vegetation abundance with ASTER 3B/3N in Owens valley CA – Mushkin et al., AGU 2009: Ground-measured vegetation abundances were compared with ASTER 3B/3N sub-pixel shadow estimates.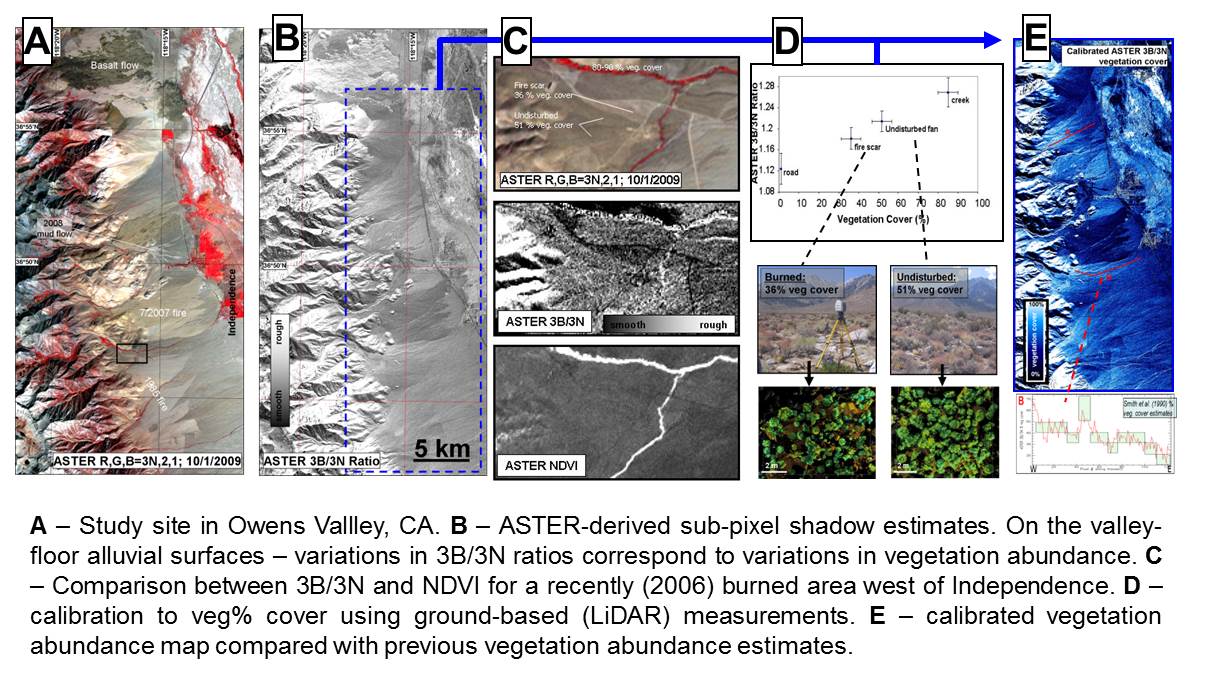 AGU 2009 poster: