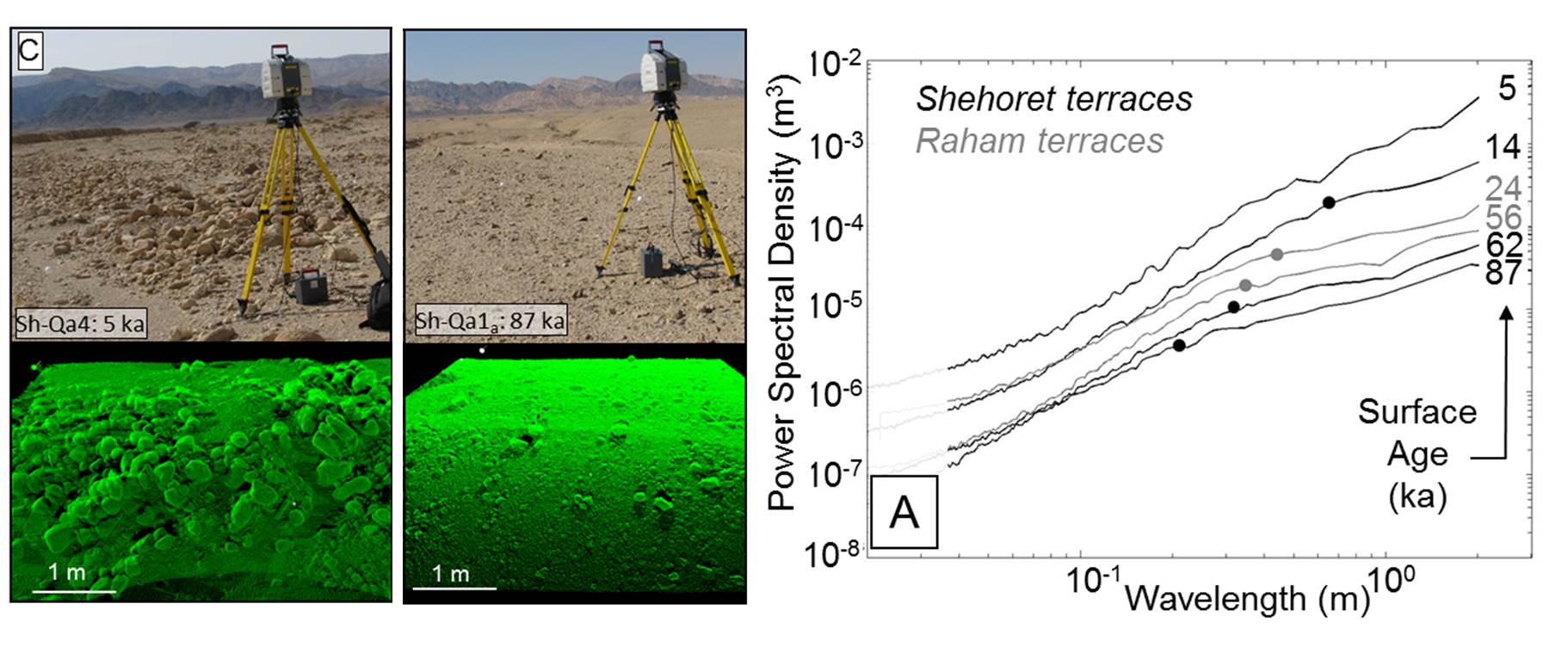 Power spectral denisity (PSD) analysis of mm-scale 3D LiDAR measurements reveals systematic roughness evolution on desert alluvial surfaces during late Quaternary time-scales. These spectral roughness measurements provide new quantitative insights into the process and rates of subaerial rock weathering in such terrains.
This research, carried out in collaboration with Amir sagy, Eran Trabelci Rivka Amit and Naomi Porat from the Geological Survey of Israel, has been recently accepted for publication in 'Geology'. Funding provided by the Israel Science Foundation (ISF).
Follow this link to view our poster presentation on the topic at GSA in Vancouver, Canada:
Mushkin_etal_GSA2014
Mushkin et al., 2014, Measuring the time and scale-dependency of subaerial rock weathering rates over geologic time scales with ground-based lidar, Geology 42(12), p. 1063-1066.