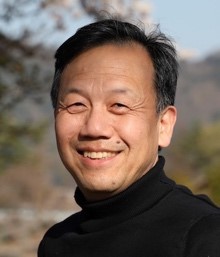 Ming is Grant I. Butterbaugh Professor in information systems. He also serves as the faculty director of the
MSIS Program at Foster School of Business, University of Washington. He received B.S. from
Nanjing University
, M.A. from
University of Akron
, and Ph.D. from
the business school at University of Texas at Austin. He served as an associate editor of
Information Systems Research,
and is currently a senior editor of
Production and Operations Management
and
Information Systems and e-Business Management.
His research interests are in the area of electronic commerce, platform competition, and digital transformation. He teaches various graduate, undergraduate, and Ph.D. courses. Before joining University of Washington, he was a faculty at Mendoza College of Business, University of Notre Dame.
Books
Electronic Commerce and the Revolution in Financial Markets

, with Sayee Srinivasan, Jan Stallaert and Andrew B. Whinston. Thomson Learning, 2002. Chinese translation of the book was published by Peking University Press.

Electronic Commerce for Financial Services Industry

, with Andrew B. Whinston, Qi Li et al. China Higher Education Press, 2004.
Media Mention
Publishing: The bookworm turns,

Financial Times

, May 4, 2012. (

PDF file)

UW Students Pitched their Export Campaign for Chinese Brew in Beijing,

Puget Sound Business Journal

, February 22, 2008. (

PDF file)

A Bad Bet on a Futures Market,

Fortune,

August 1, 2003. (

PDF file)

Clicks vs. Bricks,

South Bend Tribune

, October 2, 2000.
Selected Journal Publications
"Future Energy Infrastructure, Energy Platform and Energy Storage," with Jun Liu, Zhenyu Huang, Jihui Yang, Jie Xiao, and Yong Wang.

Nano Energy

, 104 (A), 2022.

"Effect of Live Chat on Traffic-to-Sales Conversion: Evidence from an Online Marketplace," with Hanyan Sun and Jianqing Chen.

Production and Operations Management

, 30 (5), 2021, 1201-1219.

"Anomalies in Probability Estimates for Event Forecasting on Prediction Markets," with Brian Lee and Jan Stallaert.

Production and Operations Management

, 29 (9), 2020, 2077-2095.

"Empirical Analysis of Seller Advertising Strategies in an Online Marketplace," with Haoyan Sun and Yong Tan.

Information Systems Research

, 31 (1), 2020, 37-56.

"Advertising versus Brokerage Model for Online Trading Platforms," with Jianqing Chen and Mingzhi Li.

MIS Quarterly

, 40 (3), 2016, 573-596.

"An Analysis of Pricing Models in the Electronic Book Market," with Lin Hao.

MIS Quarterly

, 38 (4), 2014, 1017-1032.

"Design and Analysis of Contracts for Software Outsourcing," with Debabrata Dey and Conglei Zhang.

Information Systems Research

, 21 (1), 2010, 93-114.

"Selling or Advertising: Strategies for Providing Digital Media Online," with Subodha Kumar and Andrew B. Whinston.

Journal of Management Information Systems

24 (3), 2008, 143-166.

"A Supply Chain Model with Direct and Retail Channels," with Aussadavut Dumrongsiri, Apurva Jain, and Kamran Moinzadeh.

European Journal of Operations Research

187 (3), 2008, 691-718.

"Evaluation and Design of Online Cooperative Feedback Mechanisms for Reputation Management," with Yong Tan and Andrew B. Whinston.

IEEE Transactions on Knowledge and Data Engineering

17 (2), 2005, 244-254.

"E-Loyalty: Elusive Ideal or Competitive Edge?" with Sarv Devaraj and Rajiv Kohli.

Communications of the ACM

46 (9), 2003, 184-191.

"Decentralized Mechanism Design for Supply Chain Organizations Using an Auction Market," with Jan Stallaert and Andrew B. Whinston.

Information Systems Research

14 (1), 2003, 1-22.

"Antecedents of B2C Channel Satisfaction and Preference: Validating E-Commerce Metrics," with Sarv Devaraj and Rajiv Kohli.

Information Systems Research

13 (3), 2002, 316-333.

"The Internet and the Future of Financial Markets," with Jan Stallaert and Andrew B. Whinston.

Communications of the ACM

43 (11), November, 2000, 83-88. (

PDF file)
Doctoral Dissertation Supervision
Aravinda Garimella (Chair, University of Illinois at Urbana-Champaign)
Haoyan Sun (Chair, Lehigh University)
Gang Peng (Co-chair, California State University, Fullerton)
Awards and Grants
Dean's Junior Faculty Research Award, Michael G. Foster School of Business, 2008
Faculty advisor, the winning team of the First East-West MBA All-Star Case Challenge, 2008
Lex N. Gamble Family Award for Excellence in the Field of E-Commerce, University of Washington Business School, 2004
Salesforce.com Grant for course development, 2004
Microsoft ERP and CRM Software Grant for ERP course development, 2003
PricewaterhouseCoopers Research Grant on E-Commerce, 2000-2001
Houston Endowment President's Excellence Fellowship, The University of Texas at Austin, 1998
Contact
Email: mfan@uw.edu
Phone: (206) 543-7525
Fax: (206) 543-3968
Paccar Hall 469
Foster School of Business
University of Washington
Box 353226
Seattle, WA 98195-3226