Last updated: December 2, 2013
Assignments and Announcements:
Complete Study Guide for Final Exam - (note, this replaces "Part 1" posted on 12/1)

Friday 11/29 - the file showing your research scores has been corrected and uploaded.

Didn't get all the credit you thought you should for research surveys? Click here for more information. Please read before contacting Prof. Parks.

Where do I stand? Converting your quiz and mid-term scores to a grade on final curve
Research Participation
To earn full credit, you must complete two research experiences. The three research surveys closed on November 20. However, the alternative assignment is still available until Tuesday December 3rd at classtime.

Alternative Research Participation Assignment

Paper due in class by Tues. Dec. 3. No electronic submissions, no late papers.
Remember...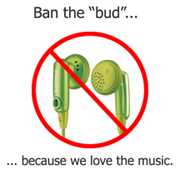 Save the world, get better headphones:
InnerFidelity's "Wall of Fame" for headphones
NYTimes: Champagne Headphones on a Beer Budget