American Popular Music:
From Minstrelsy to MTV
by Larry Starr and Christopher Waterman.
---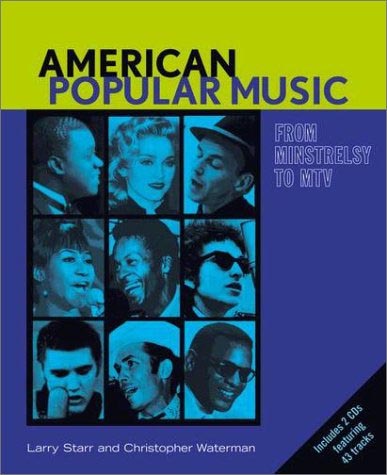 ---
Author's Welcome
Welcome to the website for American Popular Music: From Minstrelsy to MTV
We hope to include here resources to assist readers, instructors, and students in making full
use of the book. We plan to have this site grow and change over time, in order to best suit
your needs, and we welcome your suggestions.
Thank you for visiting.
--Larry Starr, co-author
---
Click here for supplemental listening
Oxford University Press Catalog
---
Last Updated 08/14/03 08:21 PM
For comments or suggestions e-mail Ryan Raul Banagale