Current Members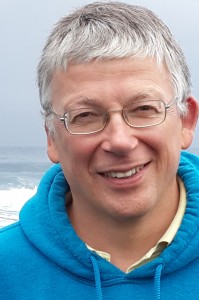 Lorenz Hauser (Principal Investigator)
I joined SAFS in 2002, after completing an MS and PhD in Wales, UK, and a postdoc at the University of Hull, UK. I am interested in the forces shaping the distribution of genetic variability within and between populations.
Isadora Jimenez-Hidalgo (Lab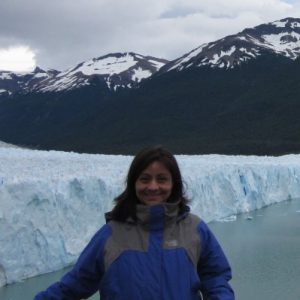 Manager, shared with Naish Lab)
Isadora is our lab manger, keeps us honest and organized, teaches new members and keeps things in order. She also works on a variety of projects, most recently, on herring population structure and meiofauna metagenetics.

Dan Drinan (Postdoctoral Researcher)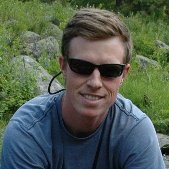 Dan recently finished his PhD on genomic effects of hybridization between cuthroat and rainbow trout, and he is now developing high-throughput assays for genetic sex identification in commercial halibut samples.
Eleni Petrou (PhD student)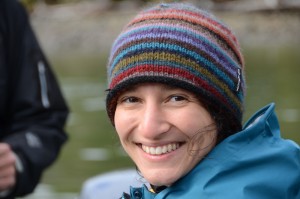 Eleni has  a B.S. in Biology from the State University of New York at Buffalo, and an M.S. in Fishery Science from the University of Washington (UW). Her research interests include investigating marine connectivity and exploring the impacts of human activities on marine ecosystems. Specifically, she is researching the population genetics of Pacific herring, a species that is integral to marine food webs and is highly valued as a food resource by First Nations communities in the Pacific Northwest.
Natalie Lowell (PhD student)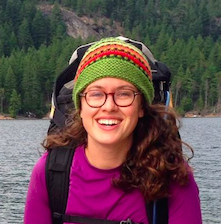 Natalie just finished a Master's of Marine Affairs at UW, where she combined her interests of marine sciences and policy. She is interested in using science to answer socially-defined problems, which brought her to SAFS to study population genetics and adaptation of purple-hinged rock scallops, an emerging aquaculture species on the American west coast.
Molly Jackson (MS student)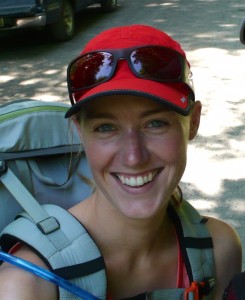 Molly has a B.S. in Biology from Western Washington University. Her research interest is shellfish population genetics and investigating the impact of aquaculture on wild population structure. Currently, she is working with the purple-hinged rock scallop, a species with high market potential on the west coast, to determine if Washington State scallop populations display local adaptation.
Mary Fisher (MS student)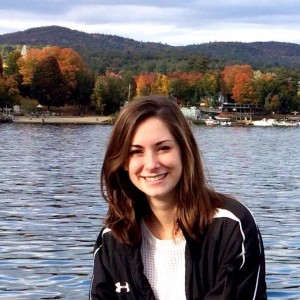 Mary is a recent graduate of the Department of Natural Resources at Cornell University, where she completed an honors thesis on eastern oyster population genomics. She is  expanding her knowledge of population genetic analyses, and applying it to research informing sustainable fisheries management. Specifically, she will study the population structure of Pacific cod around South Korea, applying both next generation sequencing and microsatellite analyses.
Matt Skirvin (undergraduate student)
Matt just graduated with a degree in Biology, but he is still helping us with bioinformatics of herring. As a computer wiz previously employed by Microsoft, he brings valuable expertise to the lab.
Associated Members
Karien Bezuidenhout (PhD student, co-supervised with Ronel Nel, Nelson Mandela Metropolitan University, South Africa)
Thesis: Connectivity in sandy beach organisms with contrasting life histories
Maggy Hawkins (MS student, co-supervised with Ronel Nel, Nelson Mandela Metropolitan University, South Africa)
Thesis: Taxonomy of South African sandy beach isopods
Atal Saha (PhD student, Institute of Marine Research, Tromso, Norway)
Thesis: Population structure of North Pacific fishes
Alumni
(graduate students plus links and where they are now)
Kristen Gruenthal NOAA
Postdoc 2012-2015: Population genomics of Pacific cod in North America
Carl Ostberg, Western Fisheries Research Center, US Geological Survey
PhD 2014: Genomic consequences of hybridization between rainbow and cutthroat trout
Jocelyn Drugan (Lin), Fisheries Research Scientist, Ocean Outcomes
PhD 2012: Microevolution, local adaptation, and demography in wild populations of Pacific salmon
MS 2007: Genetic divergence among distinct phenotypes of sockeye salmon (Oncorhynchus nerka)
Daniel Peterson, PhD Candidate, UMass Amherst
MS 2012: Local adaptation, dispersal, and gene flow in a metapopulation of sockeye salmon
Piper Schwenke, Forensic Molecular Scientist, Northwest Fisheries Science Center, NOAA
MS 2012: History and extent of introgressive hybridization in Puget Sound rockfishes (Sebastes auriculatus, S. caurinus, and S. maliger)
Heather Galindo, Lecturer, University of Washington Bothell
Postdoc 2008-2010: Population structure and genetic sex identification in Pacific salmonids
Maureen Hess (Waite), Conservation Geneticist, Columbia River Intertribal Commission.
MS 2010: Dispersal in Puget Sound brown rockfish (Sebastes auriculatus) from genetic parentage assignment
Lisa Fox (Creelman), Research Scientist, Alaska Department of Fish and Game. MS 2010: The genetic structure of sockeye salmon (Oncorhynchus nerka) in the Chignik watershed, Alaska: applications to identifying stock-specific juvenile emigration patterns
Todd Seamons, Research Scientist, Washington Department of Fish and Wildlife Postdoc 2003-2009: Reproductive success of hatchery and wild steelhead in Forks Creek, Washington
Mari Kuroki, Assistant Professor, University of Tokyo, Japan
Postdoc 2008-2009: Dispersal in brown rockfish from transgenerational marking of otoliths
Kathryn Cunningham, High School Teacher, The Northwest School, Seattle, WA
MS 2007: Population genetics of Pacific Cod (Gadus macrocephalus): evidence for large and small scale population structure
Danielle Mitchell, Associate Scientist, Emergent BioSolutions, Seattle, WA
MS 2006: Biocomplexity and metapopulation dynamics of Pacific herring (Clupea pallasii) in Puget Sound, Washington
James Franks
MS 2006: Phylogeography and population genetics of spiny dogfish (Squalus acanthias)