---
Home Page for
Terje I. Leiren
Professor of Scandinavian Studies
Sverre Arestad Endowed Chair in Norwegian Studies
University of Washington, Seattle
---
---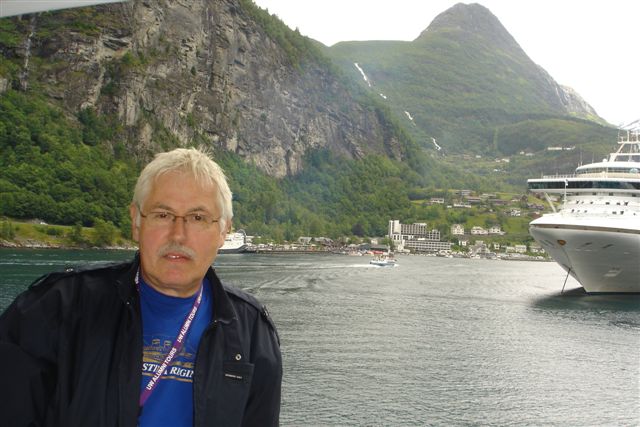 Department of Scandinavian Studies
University of Washington
Box 353420
Seattle, WA 98195-3420
Telephone: (206) 543-7233 / (206)543-0645
Fax: (206)685-9173
E-mail: leiren at uw.edu
---
---
---
---
Welcome
Welcome to my home page. I am Professor of Scandinavian Studies and History at the University of Washington, Seattle. I teach a wide range of courses on Scandinavia with primary emphasis on its history from the Viking Age to the present. My main areas of research are 19th and early 20th century Norwegian history and culture. From 1995 to 2010, I served as the Chair of the Department of Scandinavian Studies and am proud to be the inaugural holder of the Sverre Arestad Endowed Chair in Norwegian Studies.
---
Research
My research and publications deal primarily with questions of cultural and social history, including questions of national identity, in 19th and early 20th century Norway and Scandinavian-America. I have published three books: Marcus Thrane: A Norwegian Radical in America; Stage and Screen: Studies in Scandinavian Drama and Film, co-edited with Ann-Charlotte Gavel Adams; and The Selected Plays of Marcus Thrane, a translation, with introduction, of six plays written and produced by Thrane in Chicago between 1866 and 1884. In addition, I have written extensively about, and continue my interest in, the life and work of Sigurd Ibsen, the son of Norwegian playwright Henrik Ibsen.

---
Teaching
I teach the broad scope of Scandinavian history courses at the University of Washington. These include: History of the Vikings (SCAND/HSTAM 370); History of Scandinavia to 1720 (SCAND 380/HSTEU 380), Scandinavia Since 1720 (SCAND 381/HSTEU 381); and graduate seminars with varying topics: "SCAND 525: Topics in Scandinavian History." Recent topics have included "Travel and Tourism in Scandinavia," "Scandinavia During World War II," and "Biography in Scandinavian History." Finally, I occasionally teach third-year courses in Norwegian language and culture.
The History of the Vikings
Topics in Scandinavian History (graduate seminars)

Tourism and Travel in Scandinavia, 1800-1930
World War II and Scandinavia
Biography and History
The Vikings

Introduction to Scandinavian Culture
Contemporary Scandinavia
Topics in Norwegian History and Culture

Kultur tradisjoner i norsk historie
Norge i det norske amerika
Norge under andre verdenskrig
Norsk historie gjennom film
Norsk krim i film

---

New Directions in Scandinavian Studies
University of Washington Press Book Series

I served as co-general editor (with Christine Ingebritsen) of a book series with the University of Washington Press - New Directions in Scandinavian Studies,, during which time eleven books were published. The series offers books which present interdisciplinary approaches to the understanding of the Nordic region of Scandinavia and the Baltic states and their cultural connections in North America.

---

---

Affiliations:

UW Alumni Tours






---

---

---

---

Terje Leiren
Email -- leiren at uw.edu
Web -- http://faculty.washington.edu/leiren/

Copyright &copy 2017 Department of Scandinavian Studies, University of Washington,\ Seattle, WA 98195-3420

---