---
Home Page for
Terje I. Leiren
Professor Emeritus
Department of Scandinavian Studies
University of Washington, Seattle
---
---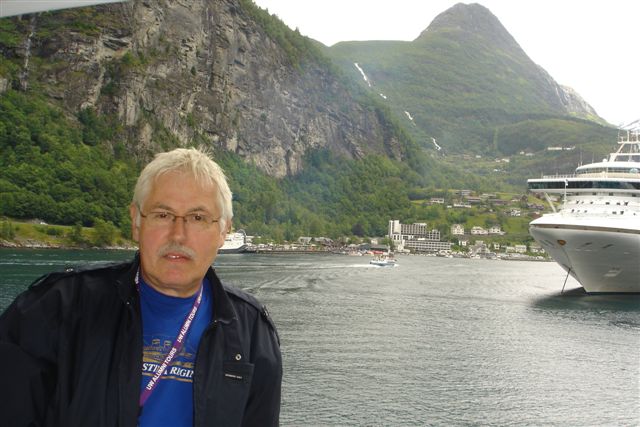 Department of Scandinavian Studies
University of Washington
Box 353420
Seattle, WA 98195-3420
Telephone: (206)543-0645
E-mail: leiren at uw.edu
---
---
---
---
Welcome
Terje Leiren is Professor Emeritus of Scandinavian Studies and History at the University of Washington, Seattle. Although he retired in 2017, he continues to teach part-time at the UW
---
Research
Professor Leiren's research and publications have focused primarily on Nordic cultural and social history, including questions of national identity in 19th and early 20th century Norway and Scandinavian-America.
Leiren is the author/editor of four books:
Marcus Thrane: A Norwegian Radical in America (1987).
Stage and Screen: Studies in Scandinavian Drama and Film (2000), co-edited with Ann-Charlotte Gavel Adams.
The Selected Plays of Marcus Thrane (2008), a translation, with introduction, of six plays written and produced by Thrane in Chicago between 1866 and 1884).
The Historical Dictionary of Norway (Second edition, 2019), co-authored with Jan Sjåvik. Revised and expanded, published by Rowman and Littlefield Publishing Group.
---
Teaching
Over four decades, Professor Leiren taught a broad scope of Scandinavian history courses at the University of Washington. These included: History of the Vikings (SCAND/HSTAM 370); History of Scandinavia to 1720 (SCAND 380/HSTEU 380), Scandinavia Since 1720 (SCAND 381/HSTEU 381); and graduate seminars with varying topics: "SCAND 525: Topics in Scandinavian History." Recent topics have included "Travel and Tourism in Scandinavia," "Scandinavia During World War II," and "Biography in Scandinavian History." In additiion, he taught advanced-level courses in Norwegian language and culture.
---
New Directions in Scandinavian Studies
University of Washington Press Book Series
Professor Leiren served as co-general editor (with Christine Ingebritsen) of a book series with the University of Washington Press - New Directions in Scandinavian Studies,, during which time eleven books were published. The series offers books which present interdisciplinary approaches to the understanding of the Nordic region of Scandinavia and the Baltic states and their cultural connections in North America.
---
---


Affiliations:
UW Alumni Tours
Smithsonian Journeys
National Nordic Museum
---
---
---
---
Terje Leiren
Email -- leiren at uw.edu
Web -- http://faculty.washington.edu/leiren/

Copyright &copy 2017-21 Department of Scandinavian Studies, University of Washington,\ Seattle, WA 98195-3420
---