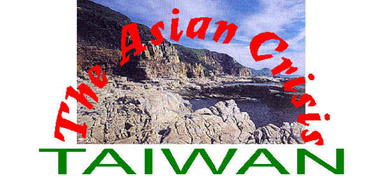 articles and commentaries



Feb 16, 1998. Jim Rohwer, with Tony Paul and Neel Chowdhury reporting. "Asia's Meltdown: The Risks Are Rising," Fortune.
"Taiwan has become the envy of Asia only partly because of its skills at currency management. In stark contrast to beleaguered South Korea (to which Taiwan has now showily offered $2 billion in soft loans), Taiwan has a diffuse and flexible industrial structure dominated not by a few colossal conglomerates but by thousands of small and midsized enterprises. Again, unlike their South Korean counterparts, these businesses have been financed not so much by government-directed bank credit as by market-determined finance, and far less by debt than by equity. Taiwan has, in other words, precisely the right industrial and financing structures to thrive in a swiftly deregulating and liberalizing Asia. Its economic growth this year, at 5% to 6%, will surely be the highest in Asia save perhaps for China's."
November 4, 1997. Political and Economic Risk Consultancy, Ltd. A risk report.
"Taiwan seems to be defending itself better against the fallout from the currency turmoil affecting Southeast Asian economies than are most other countries in the region. Maintaining stability has not been easy or cheap, however. The Central Bank has had to spend more than US$5 billion from its foreign exchange reserves in defense of the NT dollar since early July. Still, the exchange rate has depreciated 8% against the greenback during this period to its lowest level in a decade. The country's economic managers are having to keep their eye more on Korea than Southeast Asia, however, since this is were the biggest competitive threat to Taiwan's exports will come from in the months ahead."
---
| Conferences on Growth and Trade | Kar-yiu's home page |
| Kar-yiu's books on growth and trade | Kar-yiu's papers on growth and trade |
If you have comments, information about this crisis and the countries, please click here, or if you have papers on Asian growth that you want to be included in the economics papers section, please click here.
This page was last revised on September 09, 1998.