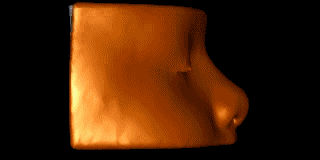 Software Version 1.1 of NLD 3D render


A freeware program that runs under Windows 2000, XP, Vista, Win7, Win 7-64bit and Netbook versions. Note, there is no support for running this program under Linux, OSX, or Android OS.

The data are reconstructed from CT scans and are provided as a companion viewer to the manuscript by Weiss, Baran, and Kelly, 2011
You will need appropriate privileges to run under Windows
Easy to use. Run the program, it extracts the data and components as needed. Therefore, you should save it inside a folder, not on the desktop
Is it safe to load an app from the web? Yes, you will have to trust me, just like when you update your browser. Just in case I scanned with Norton Live and Avira. If you get a virus warning then you should adjust your anti-virus permission.
Under no circumstance is the software to be distributed, sold, or otherwise disseminated.
You will need at least 100 MB of free memory before running the program.

---
Screenshots
---
By downloading you agree to the terms listed below.
Direct runtime version, run from the browser, or save to your hard drive (requires Windows privileges)
File size: 21.8 MB Update: 12/11/2011
Compressed version in zip file with folder (quicker download method).
Just double-click the zip file, then drag the folder to your hard drive or flash drive
File size: 6.8 MB

---

THERE ARE NO WARRANTIES WITH REGARD TO THIS SOFTWARE, INCLUDING ALL IMPLIED WARRANTIES OF MERCHANTABILITY AND FITNESS, IN NO EVENT SHALL JOHN KELLY OR SEATTLE CHILDREN'S HOSPITAL BE LIABLE FOR ANY SPECIAL, INDIRECT OR CONSEQUENTIAL DAMAGES OR ANY DAMAGES WHATSOEVER RESULTING FROM LOSS OF USE, DATA OR PROFITS, WHETHER IN AN ACTION OF CONTRACT, NEGLIGENCE OR OTHER TORTIOUS ACTION, ARISING OUT OF OR IN CONNECTION WITH THE USE OR PERFORMANCE OF THIS SOFTWARE.

---
licence and distribution NLD3DRender is Copyright(C) John Kelly - all rights reserved.

You are not allowed to redistribute the software. You cannot use the software for payment, nor for use as any material for which the user is asked to pay. You are not entitled to hide or deny my copyright.