<![if !vml]><![endif]>
GREGORY J. ETTL
Associate Professor
Associate Director, School of Environmental and Forest Sciences
Corkery Family Chair
Director: Center for Sustainable Forestry at Pack Forest
University of Washington, School of Environmental and Forest Sciences
Box 352100, Seattle, WA  98195-2100
Phone: 206 616-4120
E-mail: ettl@u.washington.edu
Professional Preparation
University of Wisconsin         Double Major Zoology/Secondary Education          B.S.              1987
University of Washington      Biology Teaching                                                        M.A.T.  1989
University of Washington      Ecosystem Analysis                                                   Ph.D.              1995
Academic Appointments
<![if !supportLists]>· <![endif]>Associate Director, 2013-2015, School of Environmental and Forest Sciences
<![if !supportLists]>· <![endif]>Director, Stand Management Cooperative, 2012-2015
<![if !supportLists]>· <![endif]>Associate Professor, 2012-present, University of Washington, Seattle, WA
<![if !supportLists]>· <![endif]>Associate Professor, WOT 2006-2012, University of Washington, Seattle, WA
<![if !supportLists]>· <![endif]>Professor, 2003-2006, Warren Wilson College, Asheville, NC
<![if !supportLists]>· <![endif]>Assistant/Associate Professor, 1995-2003, St. Joseph's University, Philadelphia, PA
RESEARCH INTERESTS
My research interests are broad and interdisciplinary, reflecting my academic interests and administrative duties as Director of three research centers.  Many of my students work on projects that draw from multiple disciplines but in general fit within two categories:
<![if !supportLists]>1. <![endif]>Forest Ecology.  The largest emphasis of my previous research has been related to forest responses to either the physical environment or disturbance.  My current research in this area uses several approaches to study forest responses to environmental stress including: dendrochronology, population modeling, and ecophysiology.  All of this work starts with field-based observations and data collection. 
<![if !supportLists]>2. <![endif]>Forest Management and Silviculture.  I manage the UW's 4300 acre experimental forest (www.packforest.org), with active projects examining seedling growth and mortality, wildlife habitat and carbon sequestration associated with varying management practices.  I am interested in sustainable forest management at multiple levels and through my students my efforts in this area have expanded to forest management in the coastal rainforest of south-central Chile and community-managed firewood harvest in the pine-oak forests of Chiapas, Mexico.
SELECTED PUBLICATIONS
<![if !supportLists]>· <![endif]>Schroder, S.A.K., Tóth, S.F., Deal, R.L. and Ettl, G.J., 2016. Multi-objective optimization to evaluate tradeoffs among forest ecosystem services following fire hazard reduction in the Deschutes National Forest, USA. Ecosystem Services 22: 328–347.
<![if !supportLists]>· <![endif]>Fischer, P.W., Cullen, A.C. and Ettl, G.J., 2016. The Effect of Forest Management Strategy on Carbon Storage and Revenue in Western Washington: A Probabilistic Simulation of Tradeoffs. Risk Analysis.
<![if !supportLists]>· <![endif]>Roesch-McNally, G.E., Rabotyagov, S., Tyndall, J.C., Ettl, G. and Tóth, S.F. 2016. Auctioning the Forest: A Qualitative Approach to Exploring Stakeholder Responses to Bidding on Forest Ecosystem Services. Small-scale Forestry, 15:321-333. DOI 10.1007/s11842-016-9327-0
<![if !supportLists]>· <![endif]>Khan, Z., Kandel, S. L., Ramos, D. N., Ettl, G. J., Kim, S. H., & Doty, S. L.  2015. Increased Biomass of Nursery-Grown Douglas-Fir Seedlings upon Inoculation with Diazotrophic Endophytic Consortia. Forests, 6(10), 3582-3593.
<![if !supportLists]>· <![endif]>Marcinkowski, Kailey, David L. Peterson, and Gregory J. Ettl. 2015.  "Nonstationary temporal response of mountain hemlock growth to climatic variability in the North Cascade Range, Washington, USA." Canadian Journal of Forest Research 45: 676-688.
<![if !supportLists]>· <![endif]>Knoth, J. L., S.-H. Kim, G.J. Ettl and S.L. Doty.  2014. "Biological nitrogen fixation and biomass accumulation within poplar clones as a result of inoculations with diazotrophic endophyte consortia." New Phytologist 201(2): 599-609.
<![if !supportLists]>· <![endif]>Tóth, S. F., G. J. Ettl, N. Könnyű, S. S. Rabotyagov, L. W. Rogers, J. M. Comnick.  2013. "ECOSEL: Multi-objective optimization to sell forest ecosystem services." Forest Policy and Economics 35:73-82.  (http://dx.doi.org/10.1016/j.forpol.2013.06.011)
<![if !supportLists]>· <![endif]>Knoth, J. L. Kim, S-H. Ettl, G.J., and Doty S. L.  2013. Effects of Cross Host Species Inoculation of Nitrogen Fixing Endophytes on Growth and Leaf Physiology of Maize.  GCB Bioenergy 5:408-416.
<![if !supportLists]>· <![endif]>Rabotyagov, S. S., S. Toth, F., G.J. Ettl. 2013. "Testing the Design Variables of ECOSEL: A Market Mechanism for Forest Ecosystem Services." Forest Science 59(3): 303-321.
<![if !supportLists]>· <![endif]>Cross, Jason C., Eric C. Turnblom, and Gregory J. Ettl. 2013 "Biomass production on the Olympic and Kitsap Peninsulas, Washington: updated logging residue ratios, slash pile volume-to-weight ratios, and supply curves for selected locations." General Technical Report-Pacific Northwest Research Station, USDA Forest Service PNW-GTR-872.
<![if !supportLists]>· <![endif]>Gou, X., F. Zhang, Y. Deng, G.J. Ettl, M. Yang, L. Gao, and K. Fang.  2012.  Patterns and dynamics of tree-line response to climate change in the eastern Qilian Mountains, northwestern China.  Dendrochronologia 30:121-126.
<![if !supportLists]>· <![endif]>Tóth, S.F., G.J. Ettl, and S.S. Rabotyagov. 2010. ECOSEL: An Auction Mechanism for Forest Ecosystem Services. Mathematical and Computational Forestry & Natural-Resource Sciences. 2:99-116.
<![if !supportLists]>· <![endif]>Ettl, G.J. 2010. The Deniable Truth of Sustainable Forestry.  Northwest Science 84:307-309.
<![if !supportLists]>· <![endif]>Ettl, G.J., and N. Cottone.  2004.  Whitebark pine Pinus albicaulis in Mt. Rainier National Park, USA: Response to blister rust infection.  In H. R. Akçakaya, M. A. Burgman, O.Kindvall, C. C. Wood. P. Sjögren-Gulve, J. S.  Hatfield, and M. A. McCarthy (editors), Species Conservation and Management: Case Studies, Pp. 36-47.  Oxford University Press, New York, N.Y.
<![if !supportLists]>· <![endif]>Kusnierczyk, E. and G.J. Ettl. 2002.  Dendroecology of Ponderosa pine (Pinus ponderosa) in the Okanogan National Forest, WA.  Ecoscience 9:545-552.
<![if !supportLists]>· <![endif]>Ettl, G.J., and D.L. Peterson.  2001.  Genetic variation of subalpine fir (Abies lasiocarpa) in Olympic National Park, WA, USA: Differentiation in response to an elevation gradient.  Silvae Genetica 50:145-153.
<![if !supportLists]>· <![endif]>Ettl, G.J., and D.L. Peterson 1995.  Growth response of subalpine fir (Abies lasiocarpa) to climate in the Olympic Mountains, Washington, USA.  Global Change Biology 1:213-230.
Current Graduate Students
MATTHEW AGHAI
My B.Sc. was earned at Purdue University where I focused on wildlife ecology and forest management. Later I earned a M.Sc. in Forest Resources at the University of Idaho, where I worked with propagation and habitat restoration techniques for native timber and rangeland species in the intermountain region. Post-graduation I was employed as a research scientist at the Center for Forest Nursery and Seedling Research and conducted research and technical outreach in the Great Basin, the Rocky Mountains, the Pacific Northwest, and assisted the Lebanon Reforestation Initiative. Much of the work included in situ remote outreach seeking to optimize propagation techniques and cultural practices in establishing native plant communities.
My interests in natural resource management are broad, however, my dissertation work will focus on tree regeneration dynamics in relation to silvicultural practices and shifting environmental parameters in the Pacific Northwest. I am particularly interested in evaluating establishment potential of various tree species using instrumentation and analysis techniques that provide insight into ecophysiological relationships.
<![if !vml]>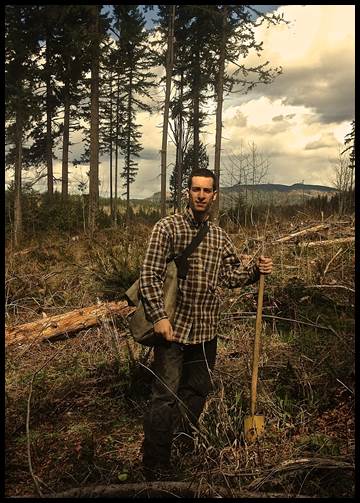 <![endif]>
LORD AMEYAW
I graduated in 2007 from the University for Development Studies (in Ghana, West Africa) with a B.S. in Agricultural Technology (Renewable Natural Resources option). Afterwards, I worked with the Forestry Research Institute and Forestry Commission of Ghana till summer 2011 when I was admitted to Auburn University in Alabama. In summer 2013, I graduated from Auburn University with a M.S. in Rural Sociology. I worked on the impacts of forestland ownership changes on rural forest dependent communities in Alabama for my thesis.
For my dissertation, I will focus on determining the socio-economic and environmental implications of cocoa farming on selected forest reserves in the Western Region of Ghana. I will investigate forest regeneration strategies that are socially and environmentally acceptable in an area where socio-economic needs have historically clashed with environmental/forest conservation and protection.
 <![if !vml]>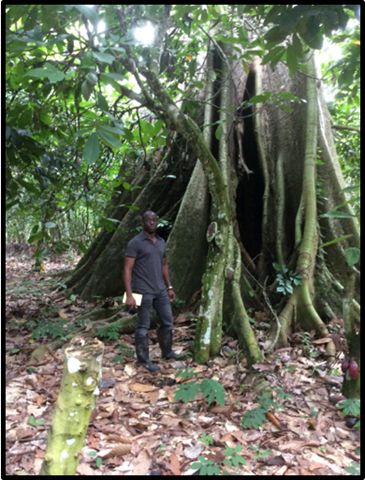 <![endif]>
David Diaz
Leaving home in San Antonio, Texas, I attended Harvard College ('06), where I applied stable isotope ecology to investigate historical land-use legacies and nutrient cycling in soils and plants at Harvard Forest. I then moved to Oregon State University (Soil Science MS, '08) to explore the movement of isotopically-labeled glucose through the soil microbiome and the potential for "priming" or positive-feedbacks in soil organic matter decomposition related to climate change.
Among other positions since leaving OSU, I've worked as a reporter and analyst of global forest carbon policy and markets at Forest Trends' Ecosystem Marketplace (Washington, DC) and on carbon credit protocol development, carbon project assessment, and contract origination at The Climate Trust (Portland, OR). In 2013, I returned to Ecotrust (Portland, OR) where I now lead forest ecosystem modeling and data science as well as the development and application of decision support services with smaller forest owners, including an open source web application called Forest Planner (or see a short demo video here).
I began my PhD studies at UW in 2016, where I am grateful to have been honored by the: USGS Northwest Climate Science Center Graduate Fellowship, James and Marinelle Bethel Endowed Fellowship, J. H. Bloedel Forestry Research Scholarship, William G. Reed Endowed Fellowship in Sustainable Resource Sciences, and Achievement Rewards for College Scientists (ARCS) Scholarship.
My PhD research interests involve integrating climate change effects, big data, and machine learning elements into forest modeling and analytics. More generally, I see my work as more fundamentally about adapting and transferring of modern tools and technologies to make ecological forest stewardship more accessible to non-industrial forest owners.You can follow me on Research Gate, Twitter (@daviddiaz), and GitHub (@d-diaz).
<![if !vml]>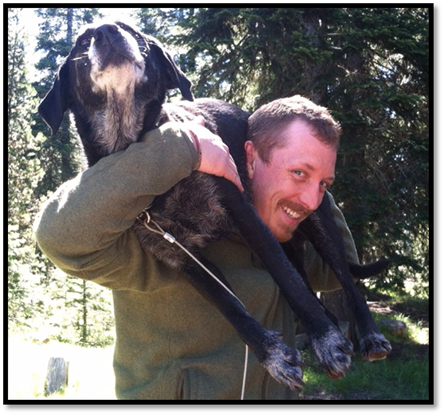 <![endif]>
KI-WOONG LEE
I am a graduate of KonKuk University (BS) and Seoul National University (MS) in South Korea. During my master's program, I was involved in AKECOP (ASEAN-Korea Environmental Cooperation Project), and focused on biomass and carbon storage in vegetation and soil of two Acacia plantations (A. mangium and A. auriculiformis) in the Philippines for my MS degree. I have also conducted research on heart-rot, and natural regeneration in South Korea and eco-physiology in the Philippines. I am broadly interested in Forest decline, carbon sequestration, and plant stress physiology.
My PhD dissertation work is examining: 1) the effects of climate on the stress physiology of Douglas-fir (Pseudotsuga menziesii) across three developments phases (seedlings, saplings, and canopy closure) under artificially induced-drought treatments, and 2) the effects of various silvicultural treatments on water use efficiency using carbon and oxygen isotope analysis. For physiological research, a multi-year dataset of sapflow, dendrometer, photosynthesis, water potential and environmental data will be collected in order to determine a potential physiological mechanism for changes related to drought stress. 
<![if !vml]>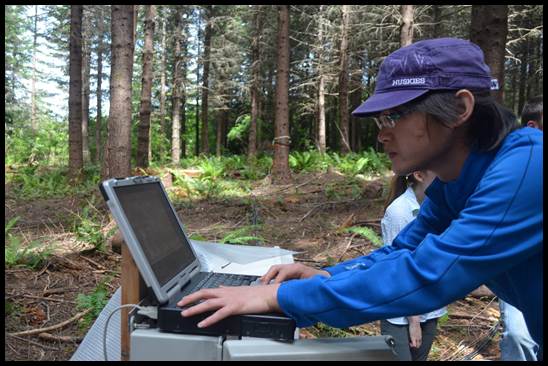 <![endif]>
EMILIO VILANOVA
I received my first degree as a Forestry Engineer in 2003 at the Universidad de Los Andes (ULA), Mérida, Venezuela. From 2004 to 2007, I was part of the Master's Program on Tropical Forest Management at ULA where I focused my work on the impact of selective logging on the dynamics of aboveground biomass and carbon in a tropical managed area of the Guayana region. Since 2008, I have been working as member of the Institute of Forest Research and Development (INDEFOR) at ULA where I teach and conduct research in the topics of tropical forest dynamics and options for sustainable forest management.
As a PhD student at the University of Washington (UW) I intend to focus my research on the long-term dynamics of several types of Venezuelan forests that have been monitored for periods from 20 to 40 years. This data is part of several international efforts such as the Amazon Forest Inventory Network (RAINFOR - http://www.rainfor.org/) or the Amazon Tree Diversity Network (ATDN - http://web.science.uu.nl/Amazon/atdn/). Specifically, I am interested in studying how forests located in contrasting climate conditions respond to the type, frequency, scale and intensity of disturbances focusing on long-term tree dynamics (growth, mortality, and recruitment), carbon cycle and species diversity. More info: https://www.researchgate.net/profile/Emilio_Vilanova
<![if !vml]>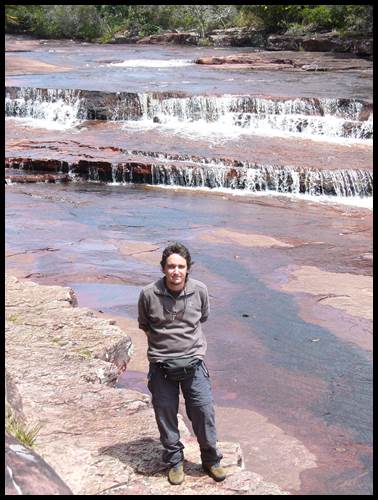 <![endif]>
Former GRADUATE Students
ANDY COCKLE (2015)
My research involved measuring growth and mortality among Douglas-fir and western redcedar seedlings planted into a variable-retention harvest unit at Pack Forest.  My interests are equally in the worlds of forest ecology and silviculture.  I hope to inform silvicultural managers in regards to pattern and amount of retention to promote establishment of a mixed-species seedling cohort, as well as the efficacy of understory vegetation management and protection from ungulate herbivory.   I am a full-time father, living in Bellingham with my wife Ronda.
RHIANNON FOX (Graduated Summer 2014)
I graduated from the University of Idaho with a B.S. in Ecology and Conservation Biology and came to UW from a career in environmental consulting. I am broadly interested in the ecological implications of plant physiological responses to climate. My research centered around a multi-year dataset of sap flow, dendrometer, and local climate measurements in order to gain insight into some of the physiological and ecological differences between three Pacific Northwest dominant tree species, western Red-cedar (Thuja plicata), western hemlock (Tsuga heterophylla) and Douglas-fir (Pseudotsuga menziesii). I am examined patterns of tree hydraulics over short and long time periods, teasing out the interactions between species and tree canopy position. My research was conducted in a mature conifer stand at the University of Washington's Pack Forest. (www.sefs.washington.edu/academicPrograms/Graduation2014.pdf)
JULIE BAROODY (Graduated Summer 2013)
My studies focused on the integration of science and people in the community-managed forest of Lázaro Cárdenas, in the highlands of Chiapas, Mexico.  I proposed a silvicultural plan for stopping firewood extraction-driven degradation of the pine-oak forest while concurrently enhancing forest health. My work was conducted with the support of conservation organization ProNatura Sur, a member of the Alianza Para la Conservación de los Bosques de Pino-Encino de Mesoamérica, and the Ridgeway family. My background includes grounding in social science (Middlebury College, BA, 2004) and six years of experience in international forest conservation with the Rainforest Alliance. At that organization, my work largely focused on the conservation of tropical forest carbon stocks through sustainable agroforestry and forest management and on furthering the development of schemes for reducing emissions from deforestation and forest degradation (REDD+). I am currently working as a consultant on conservation projects in developing countries. (https://digital.lib.washington.edu/researchworks/bitstream/handle/1773/24118/Baroody_washington_0250O_12357.pdf?sequence=1)
PAUL FISCHER (Graduated Winter 2013)
I have a BS from the University of Minnesota, and I earned a MS in Sustainable Forestry and a MPA in Environmental Policy at the University of Washington in 2013. My thesis investigated how different management practices affect forest carbon sequestration and the potential for forest carbon offsets using more than 10 years of inventory data from UW's 4,200-acre Pack Forest. To make this information useable to forest owners, I provided a financial analysis that explores importance of uncertainty and risk on decision making and implementation of forest C projects. The results from this experiment inform forest management decisions in the western Cascades.  I currently work as a consultant on forest carbon projects in the Pacific Northwest.
(https://digital.lib.washington.edu/researchworks/bitstream/handle/1773/22918/Fischer_washington_0250O_11152.pdf?sequence=1&isAllowed=y)
HYUNJU LEE
I have a BS and a MS in forest resources from Korea University. I researched on the effects of forest fires during my BS, and studied the effects of pretreatments on seed germination of Abies koreana for my MS.  I worked for the Korean Forest Service for 5 years, in the civil service consultation and international cooperation divisions, before beginning my studies at the UW.
KATE MCBURNEY (Graduated Fall 2012)
I received my BA at Earlham College ('06) and a MS from the University of Washington in 2012. My MS research described ectomycorrhizal fungal (EMF) communities that associate with a mature Alnus rubra stand at Pack Forest in western Washington. My research sampled fungal distributions over the course of 5 months (May – Sept) during the 2011 growing season.  I identified 22 fungal associates, including 14 species new to Alnus rubra, using molecular techniques and comparing DNA sequences to physical descriptions (morphotyping) to verify fungal type. Comparison of fungal communities to soil variables and Frankia bacteria nodule presence was quantified.  Multivariate analyses of fungal community composition described community changes over short distances; EMF communities varied with soil chemistry, and Frankia presence.  Some EMF species showed little overlap in distribution suggesting niche partitioning or competitive exclusion.  I currently work as research scientist in the Center for Forest Nursery and Seedling Research in Moscow, ID.
(https://digital.lib.washington.edu/researchworks/bitstream/handle/1773/22657/McBurney_washington_0250O_11317.pdf?sequence=1)
TREVOR WALTER (Graduated Fall 2011)
I have a BS from Oberlin College and an interest in sustainable forestry, particularly in the temperate Chilean rainforests.  Plantation forestry in Chile has led to widespread degradation of native forests.  However, more recently two factors have brought this status quo into question.  My Master's thesis examined the relationship of these two elements with respect to the cost of management.  Using spatially explicit data on exotic Eucalyptus globulus plantations from the Reserva Costera Valdiviana (40°S, 73.65°W), I wrote a mixed-integer program, based on the work of Professor Sándor Tóth, to temporally optimize harvest and restoration.  Cost and revenue provided constraints, but protection of biodiversity, stream flow and community participation also modify the solutions produced.  The result is a decision-support tool for identifying operational characteristics and trade-offs of a long-term restoration plan.  A multitude of solutions were produced and can be compared in terms of their contribution to ecosystem services, community participation and revenue objectives.  I am currently a Community-based Resource Management Technical Officer for the Worldwide Fund for Nature in Valdivia, Chile.