Center for INternet of Things REsearch (CINTRE)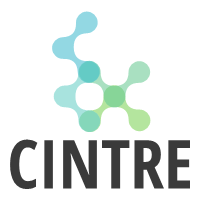 Research Opportunity (undergraduate and graduate): There are major existing challenges that are contributing to the slow adoption of the Internet of Things (IoT). These include, but not limited to, robust connectivity (latency, availability, coverage, cost, etc.), standardization (having standard connectivity for billions of things), interoperability and open interfaces (e.g. web services as an enabling platform for things to talk to each other), privacy and security (e.g. how to prevent malware injection and data mishandling in IoT devices) and domain knowledge (e.g. machine learning and vertical-specific insights). These challenges are impacting many areas (e.g. health-care services, wearable devices, remote surgery, medical sensing equipment, medical AI, among many others).
The 5G network is the latest generation of cellular mobile communication network that has been designed to overcome many of existing IoT-related challenges particularly the robust connectivity. For example, it is anticipated that a 5G network will support faster speeds of up-to 10Gb/s and a latency of 1ms (Bluetooth needs 3ms from start to finish, 1ms matches the human body's reaction when touching an object, current 4G networks have latency of 25ms).

What is latency? Latency is the amount of time it takes for a packet to get from one end point to another. Having low latency translates to near real-time processing (e.g. the velocity in Big Data Analytics).

This project will investigate the current use of 5G network for IoT applications across different domains (e.g. shift from core-cloud to edge-cloud) and building a testbed for analyzing the performance of the 5G network for a range of IoT-applications.

If you are interested, please take a few minutes to fill out this form . The deadline for research proposals is July 15th. Major and potential companies to work for in this area: Broadcom, Qualcomm , Huawei, Ericsson, Nokia and Samsung Electronics, among many others.