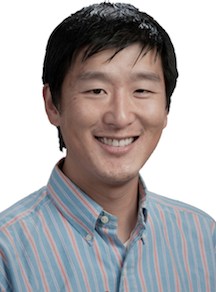 Donald L. Chi, DDS, PhD
Associate Professor
Department of Oral Health Sciences
School of Dentistry
Biography
Donald L. Chi, a board-certified pediatric dentist and health services researcher, is an Associate Professor of Oral Health Sciences at the University of Washington School of Dentistry. He has adjunct faculty appointments in the Department of Health Services (School of Public Health) and the Department of Pediatrics (School of Medicine).
His research program focuses on understanding and addressing children's oral health inequalities by translating knowledge from the social and behavioral sciences. In 2013, he was the first dentist to be named a William T. Grant Foundation Scholar to support his research on how neighborhoods influence oral health outcomes for low-income adolescents. He received the 2014 Nemours Child Health Services Research Award from AcademyHealth and the 2016 Jerome B. Miller "For the Kids" Award from the American Academy of Pediatric Dentistry. In 2017, he received the International Association for Dental Research Distinguished Scientist Young Investigator Award.
Dr. Chi has published over 100 peer-reviewed manuscripts, book chapters, and reviews. He is a member of the U.S. Department of Health and Human Services, Advisory Committee on Training in Primary Care Medicine and Dentistry; serves on the Board of Directors of the International Association for Dental Research; is Chair of the American Academy of Pediatric Dentistry's Council on Scientific Affairs; and serves on the Editorial Boards of the Journal of Dentistry for Children and BioMedCentral Oral Health.
He teaches public health and clinical dentistry to dental students, and maintains an active dental practice treating Alaska Native children in Yukon Kuskokwim Delta communities and patients at the Odessa Brown Children's Clinic in Seattle.