I'm a professor of political science at the University of Washington, Seattle, where I am also an adjunct professor of statistics and the director of consulting in the Center for Statistics and the Social Sciences.
COVID-19 State Policy Project
My recent research focuses on comparing policy responses to the COVID-19 pandemic across the US states. I'm the faculty lead for a team of political science and public health researchers collecting and analyzing data on state-level social distancing policies. Data reflecting policies issued from March 2020 through July 2021 are available at covid19statepolicy.org. See also our articles on partisan patterns in the adoption of social distancing mandates, the adoption of mask mandates, and the easing of social distancing requirements. Our data also inform IHME's COVID-19 forecasting and modeling efforts.
Substantive Interests
My political economy and comparative politics research explores the ways political institutions and interests jointly determine the public policies that shape our lives, including monetary policy, fiscal policy, health policy, and trade policy. I am particularly interested in the influence of career incentives and partisanship on elite behavior and policy making.
Methodological interests
I specialize in the visual display of scientific information, particularly the illustration of substantive findings from statistical models. I'm also interested in statistical inference using data whose logical bounds enable or improve estimation, as in the study of political rank; compositional data like careers, budgets, and trade portfolios; and ecological inference.
Other activities
I serve as an expert witness on the use of statistical methods to resolve contested elections. I also consult on matters relating to statistical methodology and data visualization.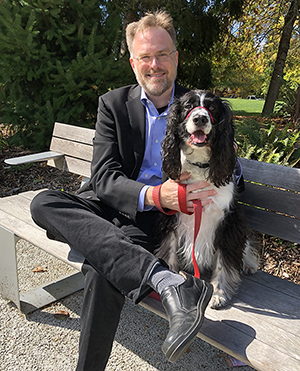 10-oct-22. New publication: "Estimated Global Proportions of Individuals With Persistent Fatigue, Cognitive, and Respiratory Symptom Clusters Following Symptomatic COVID-19 in 2020 and 2021" has been published in JAMA. Several members of the COVID-19 State Policy Project are coauthors, including Bree Bang-Jensen, Nancy Fullman, Grace Reinke, Rachel Castellano, Megan Erickson, Carolyn Dapper, Rebecca Walcott, and myself.
18-sep-22. New publication: "Factors Consistently Associated with Utilisation of Essential Maternal and Child Health Services in Nigeria: Analysis of the Five Nigerian National Household Surveys (2003–2018)" has been published in BMJ Open, with Yoshito Kawakatsu (UW Global Health) as lead author.
15-apr-22. Summer course offered: I'm teaching a 35 hour course on Panel Data Analysis for Comparative Research at the Essex Summer School in Social Science Data Analysis over two weeks, 25 July – 5 August 2022. This year, the course will be taught in person at the University of Essex in the United Kingdom. The syllabus and course material can be found on this course page.